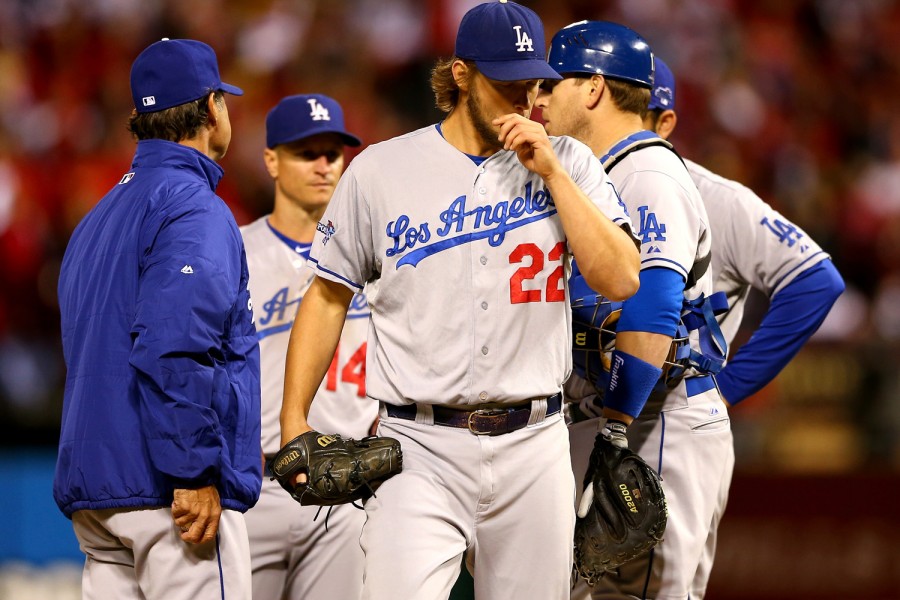 Photo Courtesy of Getty
The Dodgers' season ended on Friday night with Game 6, the road to the world series. It would have been their 25th anniversary return to the World Series, but instead the night ended with a 9-0 loss to the St. Louis Cardinals at Busch Stadium. It was a clincher for the National League Championship Series.
The Dodgers finished with two hits, two errors, three wild pitches, a pair of wild throws from right-fielder Yasiel Puig and numerous missed plays. Pitcher, Clayton Kershaw experienced his worst outing in years.
They scored four times in the third, Kershaw needing 48 pitches to get out of the inning. They scored five more times in a disastrous fifth inning and suspense had taken an early night off, as reported by the LA Times.
Dodgers' manager Don Mattingly said, "I'm really proud of my club. They were a great group to be around. I felt like these guys have a lot of fun, but they do get down to business, sometimes a little bit unconventional. But they do love to play, and I think they represent the Dodger organization well.''