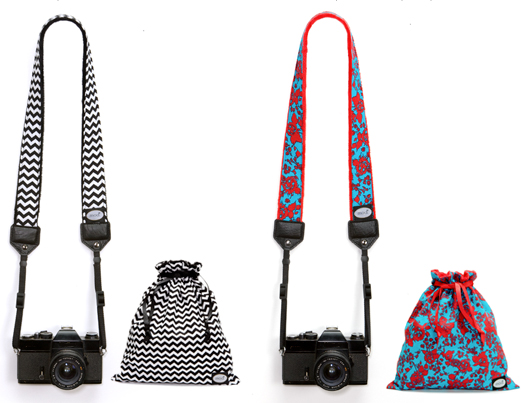 As journalists constantly covering events; carrying around our large professional camera, it can be a pain to sling around our shoulder or juggle in our hands. ModStrap accessories provide stylish camera straps and bags that create comfort and a free hand! 
Modstraps designer camera straps, bags and accessories were designed by a Mom and daughter with other Moms in mind. Each piece is carefully selected from the most stylish prints and fabrics available. Proudly made in the USA, each ModStrap makes its own fashion statement with popping prints and matching accessories.

The small camera sack with drawstrings and the strap are lined with a lush black faux fur so as to create a cushion for your precious camera and your shoulders. With the holidays just around the corner, ModStrap accessories could make for a great stocking stuffer.

For pricing go to: http://www.modstraps.com/ – Exclusively sold at Target