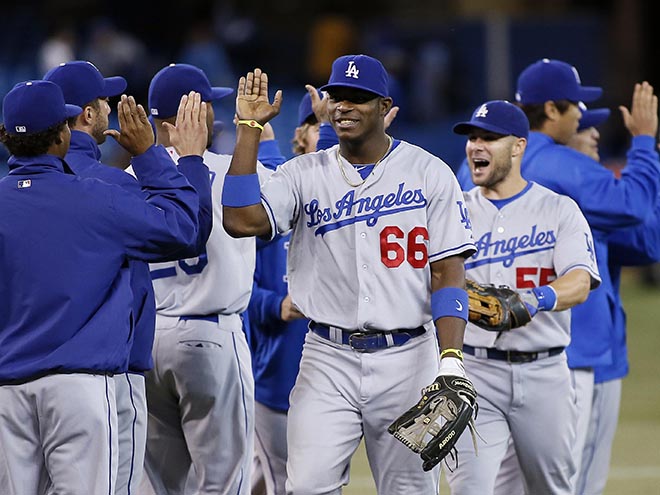 Carl Crawford hit a three-run homer and Juan Uribe added a two-run blast as the LA Dogers destroyed the Atlanta Braves 13-6 on Sunday night. They take a 2-1 lead in the best-of-five NL Division Series.
That means that the team can advance to the NL Championship Series with a victory in Game 4 on Monday night.
TBS will show the game starting at 6:37 PT.