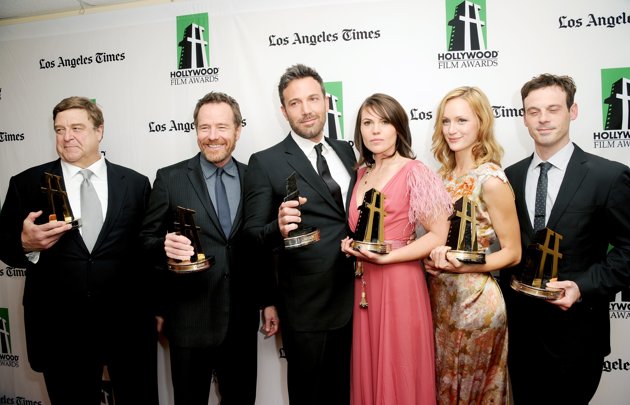 Carlos de Abreu, founder and executive producer of the 17th Annual Hollywood Film Awards, announced today the nominees for this year's "Hollywood Movie Award." The winner will be decided by the public voting at Entertainment Tonight 's website – ETonline.com. The winner will be announced at the Hollywood Film Awards Gala show on Monday evening, October 21st, 2013, at the Beverly Hilton Hotel in Beverly Hills.
This year's nominees for the "Hollywood Movie Awards" are: "The Conjuring" by James Wan, "Despicable Me 2" by Pierre Coffin, "Elysium" by Neill Blomkamp, "Fast and Furious 6" by Justin Lin, "The Hangover 3" by Todd Phillips, "Iron Man 3" by Shane Black, "Man of Steel" by Zack Snyder, "Monsters University" by Dan Scanlon, "Pacific Rim" by Guillermo del Toro, "Star Trek: Into Darkness" by JJ Abrams, "The Wolverine" by James Mangold, and "World War Z" by Marc Foster.
The Hollywood Film Awards honors cherished stars, filmmakers, and up-and-coming talent, and traditionally kicks off the film awards season with the biggest stars and top industry executives in attendance.