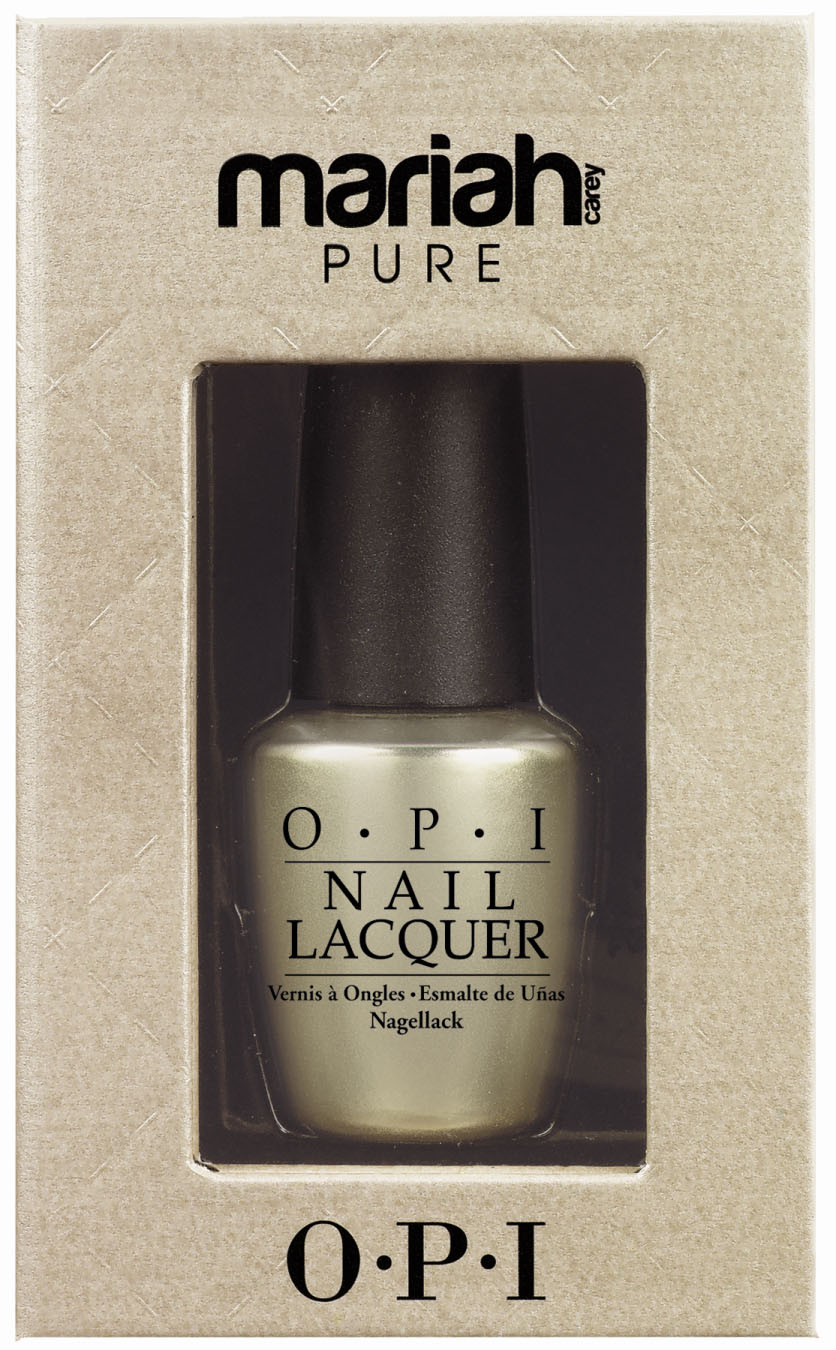 Inspired by Mariah Carey, OPI has bottled luxuryfor the holidays.  Elegant and dazzling, Pure 18K White Gold & Silver Leaf Top Coat adds precious metal texture over any OPI shade or can be worn alone for a subtle but luxurious look. This genuine18 karat white gold & silver leaf top coat comes packaged in a special limited edition collectable box.
"OPI is known for creating unique textured nail finishes and this sophisticated top coat is the ultimate must-have accessory.  Whether you prefer gold or silver this combination adds a glamorous touch to fingers and toes," says Suzi Weiss-Fischmann, OPI Executive VP & Artistic Director. "This luxurious top coat was inspired by Mariah Carey's extravagant style and allows us to embrace our inner diva without breaking the bank.  It takes nails to the next level!"
As with all OPI nail lacquers, Pure 18K White Gold & Silver Top Coat features OPI's exclusive ProWide™ Brush for the ultimate in application. This limited edition promotion is available beginning October 2013 at professional salons,   $30.00 ($37.50 CAN) suggested retail for each Nail Lacquer.