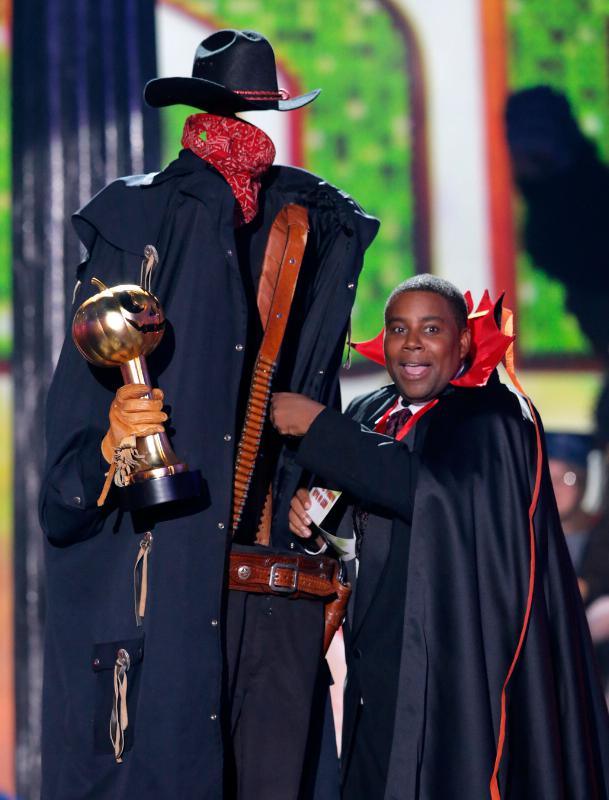 He's invisible!
The Hub Network awarded "The Jackie" for the best Halloween costume of the year to Bill Freitag from Arizona, who won "Best in Bash" National Champion for his costume as "Invisible Cowboy" in the "Blast from the Past" category at the first-ever 50 State Halloween costume competition celebrated during the star-studded taping of the "Hub Network's First Annual Halloween Bash," this past Sunday at Barker Hangar in Santa Monica, Calif.
The inaugural event, hosted by "Saturday Night Live" star Kenan Thompson, will be broadcast Saturday, October 26, 8–10 p.m. ET/5–7 p.m. PT on the Hub Network.
"Overkill the Giant Zombie Killing Robot" from Rhode Island, "Triple Dip Ice Cream Cone" from Wisconsin, "Giant Gorilla" from New York, "Nacho Cheese Monster" from Missouri, and "Headless Marie Antoinette" were among the California Semi-Finalists.