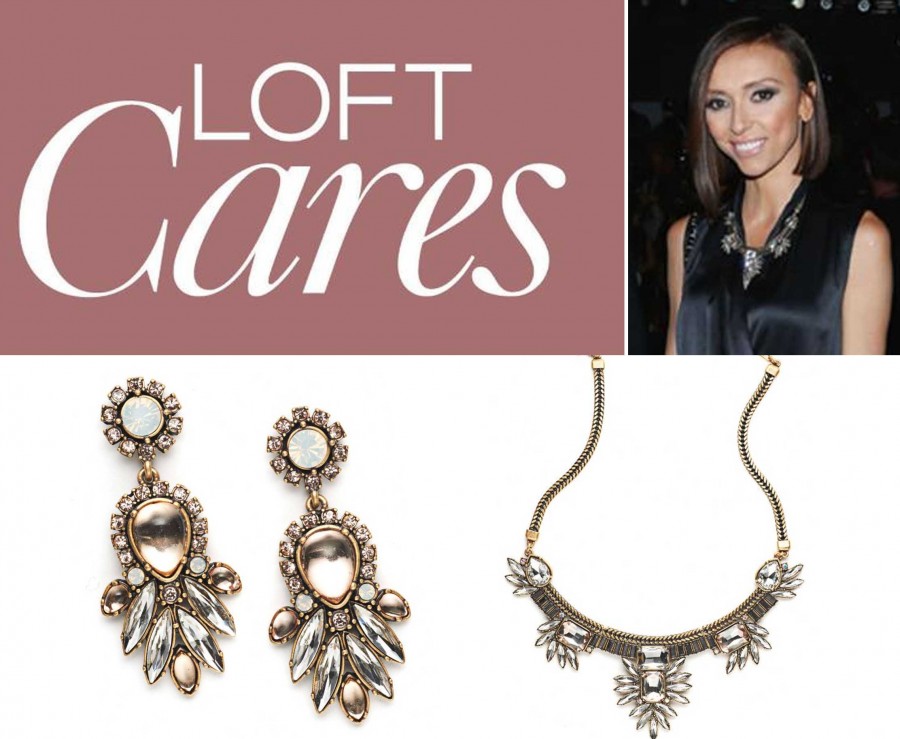 LOFT has named Giuliana Rancic the first global ambassador of the "LIVE IN PINK" movement. Giuliana, anchor of E! News, co-star of E!'s popular Fashion Police team, star of the hit reality show "Giuliana and Bill," and breast cancer survivor, will serve as the inspiration for an exclusive jewelry collection for LOFT by Suzanna Dai, one of her favorite jewelry designers, with 60% of the purchase price going to support The Breast Cancer Research Foundation (BCRF) in the month of October.
"I couldn't be more thrilled to partner with LOFT and BCRF again," says Giuliana.  "Last year was such a tremendous success and I felt honored and humbled to be able to use my platform and my love for fashion in such a positive way.  I think about how many lives will be affected by this partnership and it warms my heart.  We need to find a cure for breast cancer and I will do whatever it takes to help find a cure as soon as possible."
The "Live In Pink" collection features a total of three pieces of jewelry: two necklaces and a set of earrings. The collection is all about statement pieces, giving a nod towards gold and sparkly embellishments.
"Suzanna Dai is an incredibly talented designer and I love her pieces!  She has a great ability to mix modern with vintage, the results of which are beautiful and very fashionable pieces of jewelry that women love to wear, including myself," says Giuliana.
The collection will be sold in 500+ LOFT stores and online at LOFT.com from September 30 – October 31. Items range from $39.50 to $69.50 and 60% of the purchase price will be donated to BCRF.
LOFT offers clients multiple ways to support the cause.
Shop for a cause the entire month when you purchase a $25 LOFT Cares Card.  Clients who purchase the card will receive 20% off every purchase of $100 or more from September 27 through November 15.  90% of the card's purchase price will be donated to The Breast Cancer Research Foundation. The LOFT Cares Card will be sold in all stores.
Since the program's inception in 2005, ANN INC., the parent company of LOFT, has donated $14 million to The Breast Cancer Research Foundation. In October 2013, ANN INC. will be funding 16 BCRF research grants, supporting groundbreaking studies across the U.S.