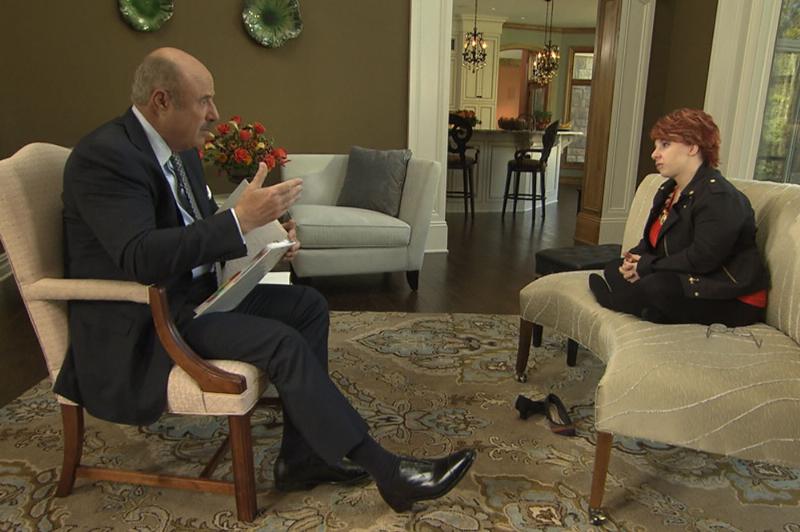 Michelle Knight, the first of three women abducted by Ariel Castro and held for over a decade, speaks out in an exclusive interview with Dr. Phil. As the first victim to break her silence, she makes never-before-heard revelations about what went on in Castro's Cleveland house of horrors.  This multi-part interview will air Monday, November 4, Tuesday, November 5 and Wednesday, November 6, 2013 (check local listings).
Knight recalls the day-to-day details of her decade in a manner than can be described as passionate, moving and poignant.  She is the self-proclaimed, most hated victim in the house, and according to Knight, suffered the most abuse at the hands of Castro.
 
The nightmare began for Knight on August 23, 2002 when she was abducted at the age of 21.  Knight was joined in her prison by Amanda Berry in April, 2003 and then Gina DeJesus about a year later.  The three escaped from Castro's home on May 6, 2013. 
 
"Michelle Knight's story of horror and courageous survival almost defies description and has changed me like no other in 12 years of doing the show," Dr. Phil said.  "Her dark journey from victim to victor is beyond compelling."
Castro pleaded guilty in late July to nearly 1000 criminal counts, which included murder and kidnapping, in order to avoid the death penalty.  He was sentenced to life plus 1000 years and it was Knight who told Castro at his sentencing, "I spent 11 years in hell, now your hell is just beginning."  Castro was found dead a little over a month later, hanged in his cell in an apparent suicide.   
Check local listings.