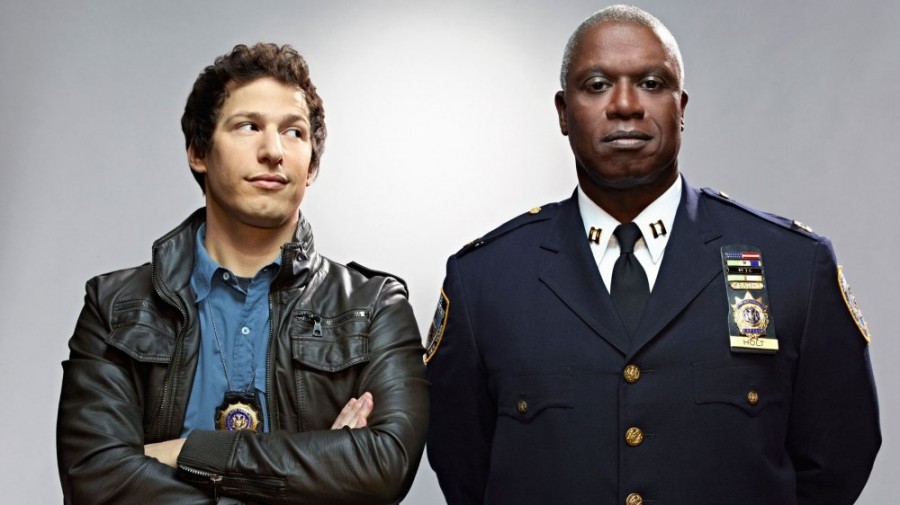 FOX has picked up nine additional episodes of the arresting new comedy BROOKLYN NINE-NINE, bringing the series to a 22-episode order, it was announced today by Kevin Reilly, Chairman of Entertainment, Fox Broadcasting Company. BROOKLYN NINE-NINE will join NEW GIRL in a special one-hour comedy event, airing immediately following the Super Bowl XLVIII on Sunday, Feb. 2, 2014.
"It's exciting to see that both critics and fans love BROOKLYN NINE-NINE as much as we do," said Reilly. "With Andy and Andre out in front of this incredible ensemble, it feels like this show is going to be around for a long time." 
With its same-day viewing, DVR and VOD playback, and its streaming on www.Fox.com and www.Hulu.com, the series premiere of BROOKLYN NINE-NINE has drawn a total audience of more than 14.6 million. Through five telecasts, the comedy is averaging a 2.1/6 among Adults 18-49 with 4.9 million total viewers, according to Nielsen's most current data. BROOKLYN NINE-NINE also has the third-highest concentration of upscale viewers ($100k+ HH) of any new series so far this season and has boosted the network's averages among key male demos by +38% to +45%.