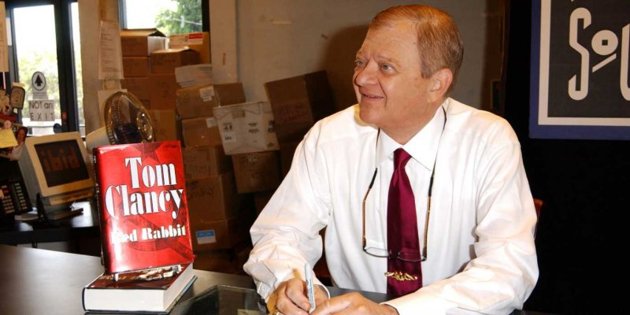 Best-Selling author Tom Clancy, who became famous for hits like "The Hunt for Red October" and "Splinter Cell," died yesterday. He was 66.
According to Fox News, the author died at Johns Hopkins Hospital, in Maryland, after a brief illness. The Baltimore Sun first reported the news.
David Shanks, an executive that worked closely with Clancy, released a statement saying: "I'm deeply saddened by Tom's passing.  He was a consummate author, creating the modern-day thriller, and was one of the most visionary storytellers of our time. I will miss him dearly and he will be missed by tens of millions of readers worldwide."
As stated on bio.com, Clancy was born in Maryland in 1947. The writer was best known for his espionage, military science and technological thrillers. Clancy worked as an insurance broker before writing his first novel, "The Hunt for Red October," in 1984. Ten of Clancy's books earned No. 1 rankings on The New York Times' best-seller list. More than 50 million copies of his books have been printed, and four have been made into movies.