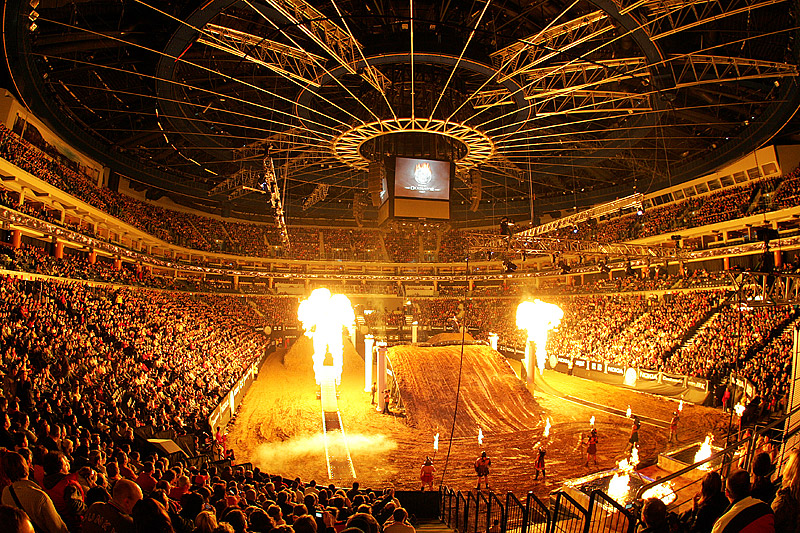 AEG, the company that has been tangled up in the Michael Jackson controversy recently, is  a wholly owned subsidiary of the Anschutz Company. They are the leading sports, entertainment and venue operator in the world.  
The company today announced that they once again dominated Pollstar's 2013 3rd Quarter rankings, with three of its top five arenas ranking in the top five worldwide, with 67% of ticket sales among that group, and AEG Facilities venues accounting for 41% of all tickets sold in the top 30, based on concert and show ticket sales. In total, AEG Facilities accounted for nearly 8 million tickets sold through the 3rd quarter of 2013, accumulated from venues across three continents. Twenty arenas owned, operated or affiliated with AEG Facilities were named in the list of the top 100 arenas worldwide for 3rd quarter rankings of 2013 as compiled by the well-respected concert and venue industry publication Pollstar magazine. 
London's The O2 tops the list at #1, with more than 1.5 million tickets sold since the beginning of 2013.  The O2 has led the rankings every year since it opened in 2007. Barclays Center in Brooklyn, New York placed  1st in the U.S. and 2nd in the world,  while Los Angeles' STAPLES Center ranked 2nd in the U.S. and 5th in the world, earning AEG Facilities three of the top five worldwide rankings.  Additional AEG Facilities venues ranked in the top 10 U.S. arenas were  AmericanAirlines Arena in Miami ranked 4th, Sprint Center in Kansas City ranked 7th and Prudential Center in Newark ranked 9th.