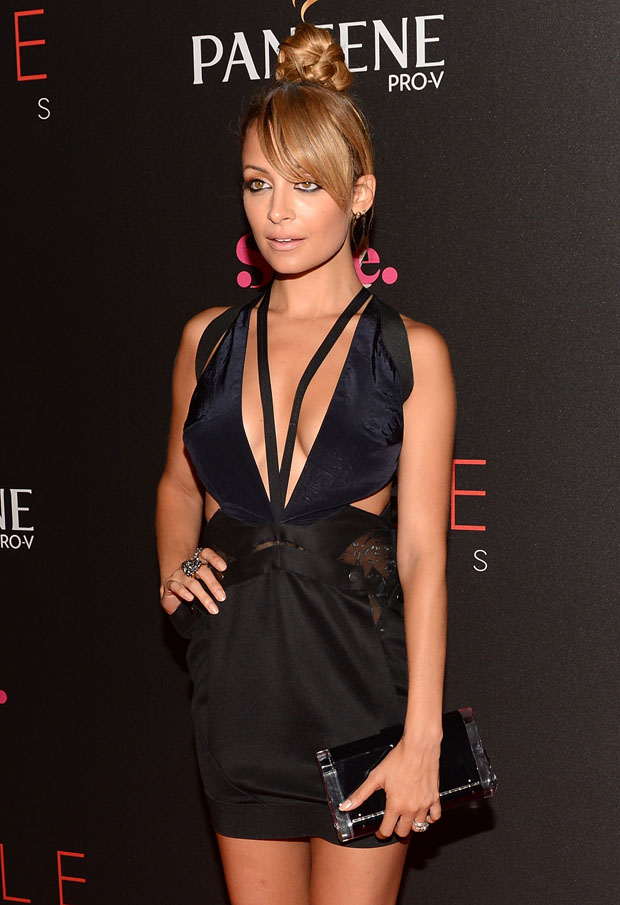 The 10th Annual Style Awards will honor top talent in the fashion and entertainment industries on September 4, 2013, kicking off the world's most prestigious fashion event, Mercedes-Benz Fashion Week, at Lincoln Center. Ten awards will be announced at the show, which will be hosted by fashion icon Nicole Richie. Honorees will include Zac Posen, Kate Upton, Victor Cruz, Frederic Fekkai, Patrick DeMarchelier, Rachel Zoe, John Varvatos, Trish Summerville, Janie Bryant and Victoria's Secret, who will each receive a Tiffany & Co. designed award for their significant contributions to the fashion community. Joe Zee will be reporting on the night's fashion as Red Carpet Correspondent and Ariana Grande will be giving a special performance to celebrate the honorees. This is a partnership between Penske Media Corporation (PMC), IMG Fashion and SWW Creative. This year, Style Awards are scheduled to air on CNN September 14th at 7 PM, Eastern.
The 2013 Style Awards will be celebrating and recognizing the artistic accomplishments of the community's top designers, athletes, costume designers, stylists, models, photographers, makeup artists, hair stylists and more.
Jay Penske, Chairman and CEO of Penske Media Corporation, owner of the Style Awards, said, "Building on the tremendous success of last year's show, we're excited to announce our media and style partner for 2013 and look forward to an outstanding program."
"We are extremely excited to honor and celebrate the incredible talent at this year's show. We have truly merged the worlds of fashion and entertainment," said Stephanie Winston Wolkoff, President and Executive Producer of the Style Awards and founder of SWW Creative.  
"As the world's eyes turn to New York City to kick off the Spring 2014 Collections, IMG Fashion is honored to host the 10th anniversary of the Style Awards at Mercedes-Benz Fashion Week," says Jarrad Clark, Global Creative Director, IMG Fashion Events and Properties. "Style and design is a universal language and we can't think of a better way to start the Event than with the red carpet glamour of the Style Awards."
The 2013 honorees were chosen by the Style Awards' Nominating Committee and Style Committee, comprised of esteemed individuals in the entertainment and fashion communities, including Alexis Welch, Amare Stoudemire, Anne Fulenwider, Ariel Foxman, Brian Atwood, Catherine Malandrino, Cristina Ehrlich, Dennis Basso, Derek Blasberg, Iman, Jay Fielden, John Demsey and Prabal Gurung, among others.
This year's categories include:
Designer of the Year
Model of the Year
Most Stylish Athlete of the Year
Photographer of the Year
Hairstylist of the Year
Costume Designer of the Year – Film
Costume Designer of the Year – TV
Stylist of the Year
Menswear Designer of the Year
Most Visible Brand
Winners and presenters of past Style Awards include: Allison Williams, Amy Adams, Christina Ehrlich, Cindy Crawford, David Duchovny, David LaChappelle, Emily Blunt, Eva Longoria, Iman, Jeff Gordon, Joan Smalls, Katherine McPhee, Katie Holmes, Nina Dobrev, Prabal Gurung, Rachel Taylor, Rachel Zoe, Selena Gomez, Selma Blair, and Simon Spurr. Last year, designer Carolina Herrera and athlete Henrik Lundqvist were amongst Style Award winners, and for the last nine years, such extraordinary and diverse talents have emphasized the importance of the show in recognizing style and talent at every stage in its development and achievement.