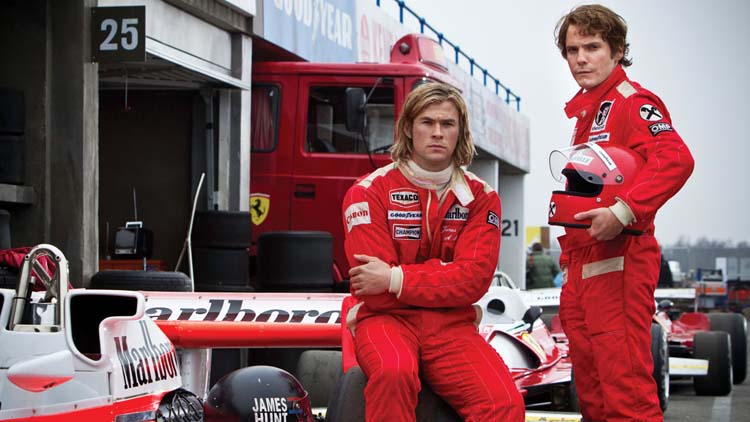 Ron Howard's latest film "Rush" tells the story of two individuals that never grew out of their boyhood desire to race expensive cars really, really fast. It is a period piece from an antiquated moment in history, a true story only diehard fans have ever heard of, and a picture that revolves around a sport ESPN glances over on a daily basis. With so many things going against "Rush", it is absolutely enthralling to see it succeed in the ways that it does. Howard not only captures the raw emotion derived from the high-octane world of Formula One racing, but the film manages to also delve into the human element behind a bitter and intense rivalry.
Set around the pivotal events of the 1976 Formula One Racing Season, "Rush" explores the rise to fame of two drivers with completely conflicting personalities and racing styles.
British born James Hunt (Chris Hemsworth) is the rock star of the Formula One world. Between his bad boy appearance and risqué attitude towards love, Hunt lives life faster than the speed he drives on the track. When he hops into the cockpit of his car, however, he maneuvers with skill and grace. He's a natural, and he knows it.
Niki Lauda (Daniel Bruhl), on the other hand, is a much more calculated, professional driver. The Austrian is calm, collected, and uses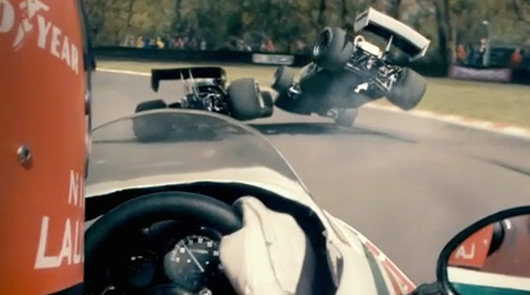 his intelligence to win races instead of his flashy driving abilities.
Lauda and Hunt could not be any more different on and off the track, and from the moment they first meet each other — on the slower speedways of Formula Three racing — the pair have been bitter rivals ever since.
With two-time Oscar winning director Ron Howard behind the camera, it's not that big of a stretch to assume that "Rush" will look beautiful. By choosing a much more granulated, film stock presentation, Howard sucks the audience into the world of the mid-1970s.
In shooting the many racing scenes, the director uses first-person car camera views and internal engine and machinery angles to show the viewer just how loud, dangerous, and hypnotic racing can be.
Just like Howard has complete control over the mechanical elements of the movie, Hemsworth and Bruhl expertly step inside the souls of their true-to-life racing counterparts. Using Peter Morgan's (Hereafter) character-intensive script as a guide, both actors take full advantage of the narrative's many opportunities for emotional development.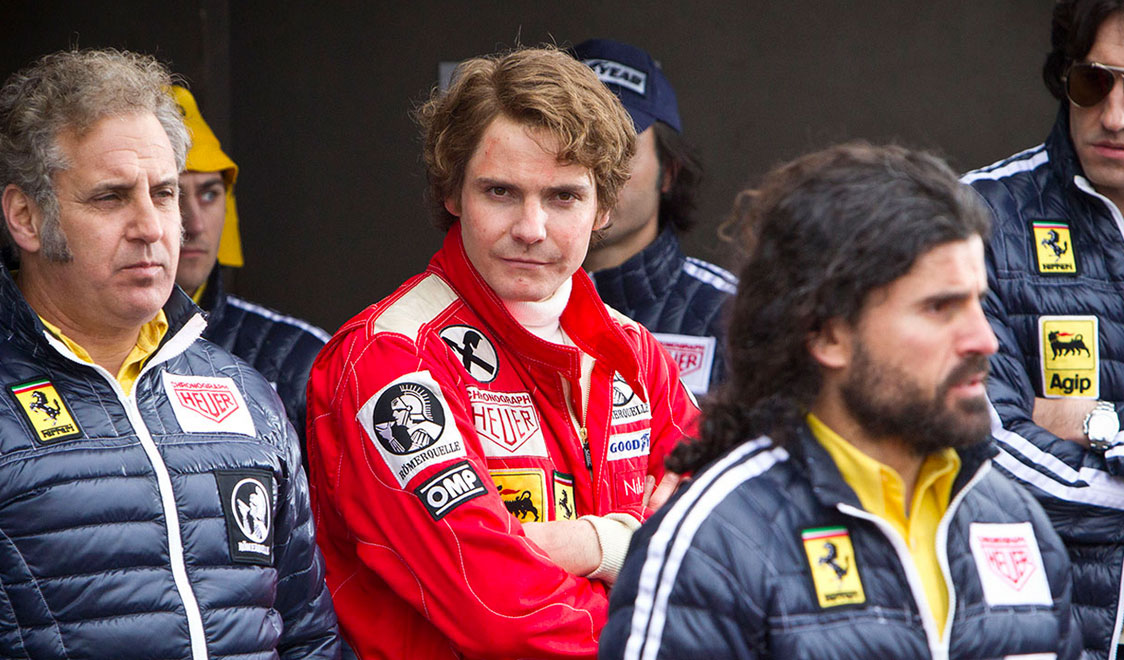 Hemsworth takes his first major role where he does not have to wear a red cape and wield an all-powerful hammer to show Hollywood that he can actually act. Even though he looks as brawny as ever, the Australian takes the demi-God personality that was James Hunt and gives him a mortal veneer. Whether he is throwing up before each race or self-destructing after a rough romantic breakup, Hemsworth hits each shade of the emotional spectrum with ease and charm.
Bruhl's vision of the endlessly determined Nicki Lauda, however, outshines even Hemsworth's performance. Lauda's narration is the first voice we hear in the movie, and as the film plays out, the racer is shown changing both inside and out. When on the track, he knows that there is "a 20%" chance that he will survive the race, and Morgan's script is always there to use this percentage to show where the driver's priorities are placed.
Lauda is the picture of devotion and passion to a craft, and Bruhl's dedication is equally as evident.  The Spanish-born actor has quietly been building a strong Hollywood resume with small parts in "Inglorious Basterds" and "The Bourne Ultimatum," but "Rush" will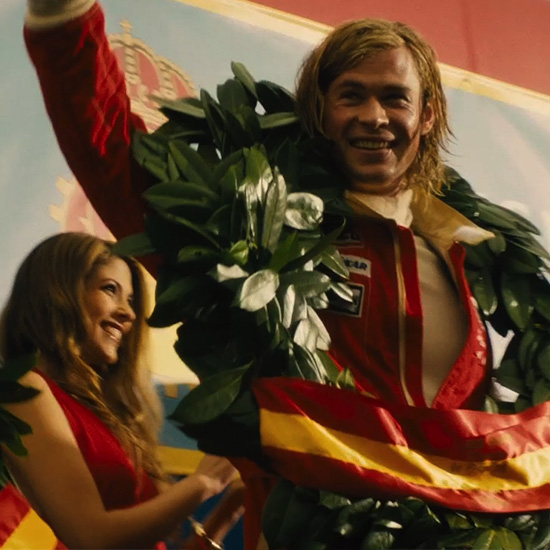 surely be known as the role that propels him to stardom.
Wanting to become a racecar driver — along with an astronaut and firefighter — is a career aspiration typically outgrown during adolescence. Most people don't actually want to subject
 themselves to any of these professions, but rather think the idea behind them is daring, brazen, and sexy. "Rush," just like its title suggests, is an exhilarating experience that is even more awe-inspiring that a child's dreams.
The film brings everything action and sports movie junkies expect to see out of a historical racing flick, but beyond the impeccable cinematography and pulsating race scenes, "Rush" has a real shot at an Oscar because of the performances of its stars.
Maybe Hemsworth and Bruhl will be taking a victory lap around the Dolby Theater this March.
By David Morris