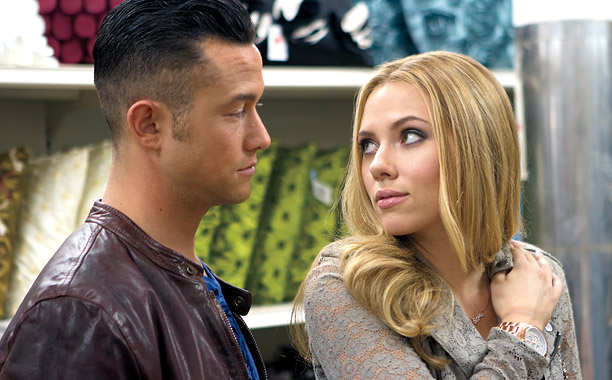 In today's increasingly vulgar comedic landscape, it was only a matter of time before a film as banal as Joseph Gordon-Levitt's writing and directing debut "Don Jon" made its way to cinemas.  Ever since prancing around Los Angeles singing about love and romance in Marc Webb's "(500) Days of Summer," Gordon-Levitt has broken out as Hollywood's sweetheart. "Don Jon" effectively reverses this typecast. His Jon protagonist is one of the most despicable, perverted characters I have ever seen on the silver screen. Thankfully, great editing, acting, and a thoughtful moral message save this non-traditional romantic comedy from being as sordid as its subject matter.
Some people are addicted to drugs. Others are ruined by alcohol and tobacco. Jon is the Don — that's lord in Italian by the way — of porn. He loves it. Actually, he more than just loves it. His entire life is governed by filth. Even as the opening credits roll, we are inundated by graphic shots of women performing sexual deeds that would make any self-respecting person cringe. When Jon's internal monologue cuts in, he tell us — with a thick Jersey Shore working-class accent — that the mere sound of a Mac booting up whets his sexual appetite.
Jon lives his life as if he were part of the latest Grand Theft Auto game. He cares about "his body, his pad, his ride, his family, his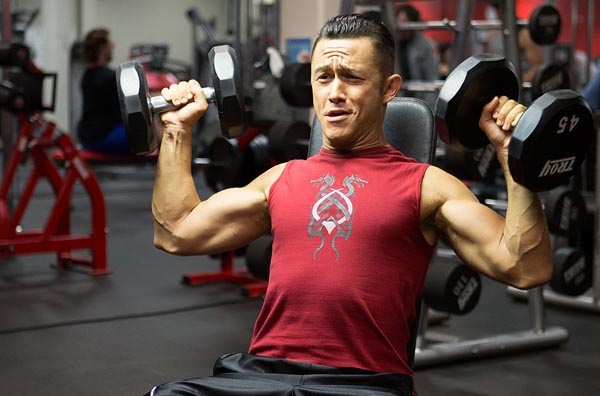 church, his boys, his girls, and — you guessed it — his porn." He doesn't just objectify women; Jon goes so far as to assign every "dime" he meets at the trashy club he likes to hang out at a number based on their overall appearance. No names. No phone numbers. For Jon, love ends at the one-night stand.
While the college-aged demographic will be more than satisfied with the near nonstop parade of nudity that punctuates Jon's daily life, I couldn't help but feel let down by the lack of character development in Gordon-Levitt's script. Jon and his vile gang of cronies are supposed to be caricatures of how actual people behave, but beyond capturing the vernacular of that type of person that uses "bro" in every sentence, Gordon-Levitt's dialogue doesn't rise above the air-headed nature of his protagonist.
Everything seems to change for Jon after meeting the equally single-minded Barbara (Scarlett Johansson). Finally, it appears that the Don has settled down. Unfortunately, whereas Jon thinks all women should come straight out of a Playboy centerfold shoot, Barbara is looking for a man only traditional Hollywood Romantic Comedies can create.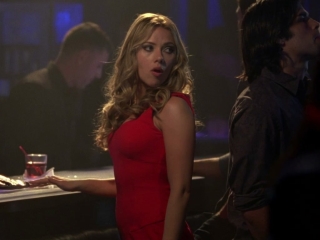 This is where Gordon-Levitt's ability as a filmmaker starts to come through. Love is not found in movies and in porn. It is a two-way street that involves both parties being equally invested in each other's happiness. Sex, just like love, is also best enjoyed when the couple shares the moment with each other, not as individuals.
By adding an incredibly stylized romantic music score that cuts in whenever Jon and Barbara are together, Gordon-Levitt pokes fun at everything that movies — both pornographic and Hollywood-made — gets so wrong about relationships.  Gordon-Levitt returns to this soundtrack time after time to make sure everyone in the audience knows exactly how cheesy mass media love is.
Even though Jon is a horrible person, Gordon-Levitt's acting is very good. We have seen him play dark roles in films like "Brick" and "Looper", but this is the first time we have seen him combine this type of twisted character with comedy.  He and Johansson play incredibly believable Staten Island lowlifes. More than their denim centric dress code and greasy hair-do's, the pair perfectly add just enough over the top ignorance to their unacceptable behavior in order to make their characters palatable for a 90 minute feature. Even for Johansson, who has played similar roles in the past, her slimy, grungy Jersey accent feels fresh even though it sounds unappealing.
Tony Danza's return to the screen is also a very welcome sight. Playing a lower-class Italian-American that has nothing better to do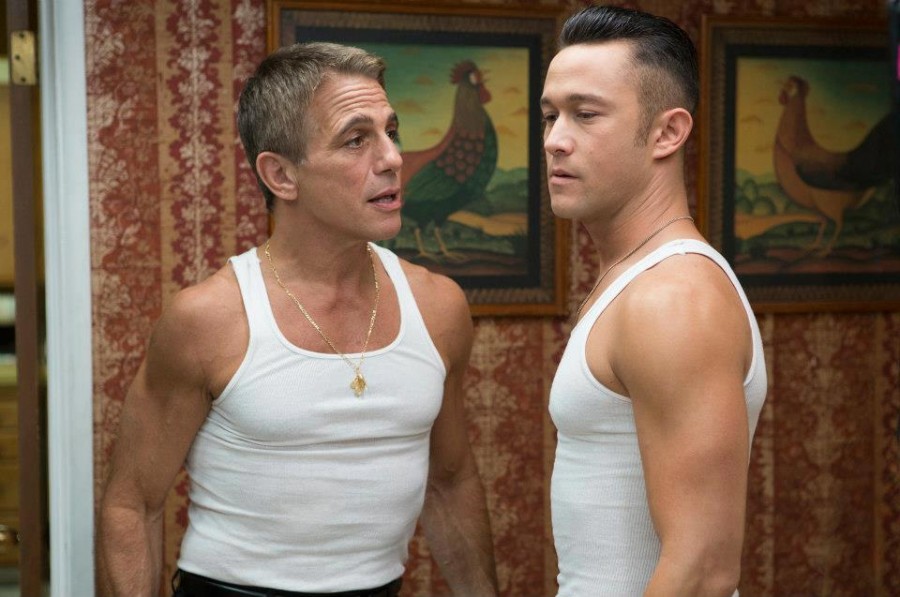 than drink beer, complain, and watch college football isn't a groundbreaking departure for the actor, but he is nonetheless hilarious as Jon's patriarchal father. He is especially funny when bickering with his overly invasive wife Angela (Glenne Headly).
Julianne Moore's turn as the emotionally unstable older college student Esther is another familiar, albeit entertaining role. Her character has the darkest past out of anyone else in the cast, but the four-time Oscar nominated actor uses bits from previous performances in films like "Crazy, Stupid, Love" and "The Kids Are All Right" to balance the dark with the light moments.
With just a handful of high-profile co-starring roles and a couple of indie starring performances, Joseph Gordon-Levitt has been able to accomplish a lot with the opportunities he has been afforded in the film industry. By no means do I condone the explicit exploitation depicted in his directorial debut, but I cannot help but acknowledge the skill and candor in his handling of the subject.
Gordon-Levitt's "Don Jon" might be a twisted look inside the mind of a rising Hollywood talent, but it is also a not-so-flickering glimpse into the future of filmmaking. "Don Jon" will surely spawn a fresh crop of equally immoral knockoffs. Hopefully, they will also embody the inherent good hidden at the heart of the film and not just replicate the grosser aspects. 
By David Morris