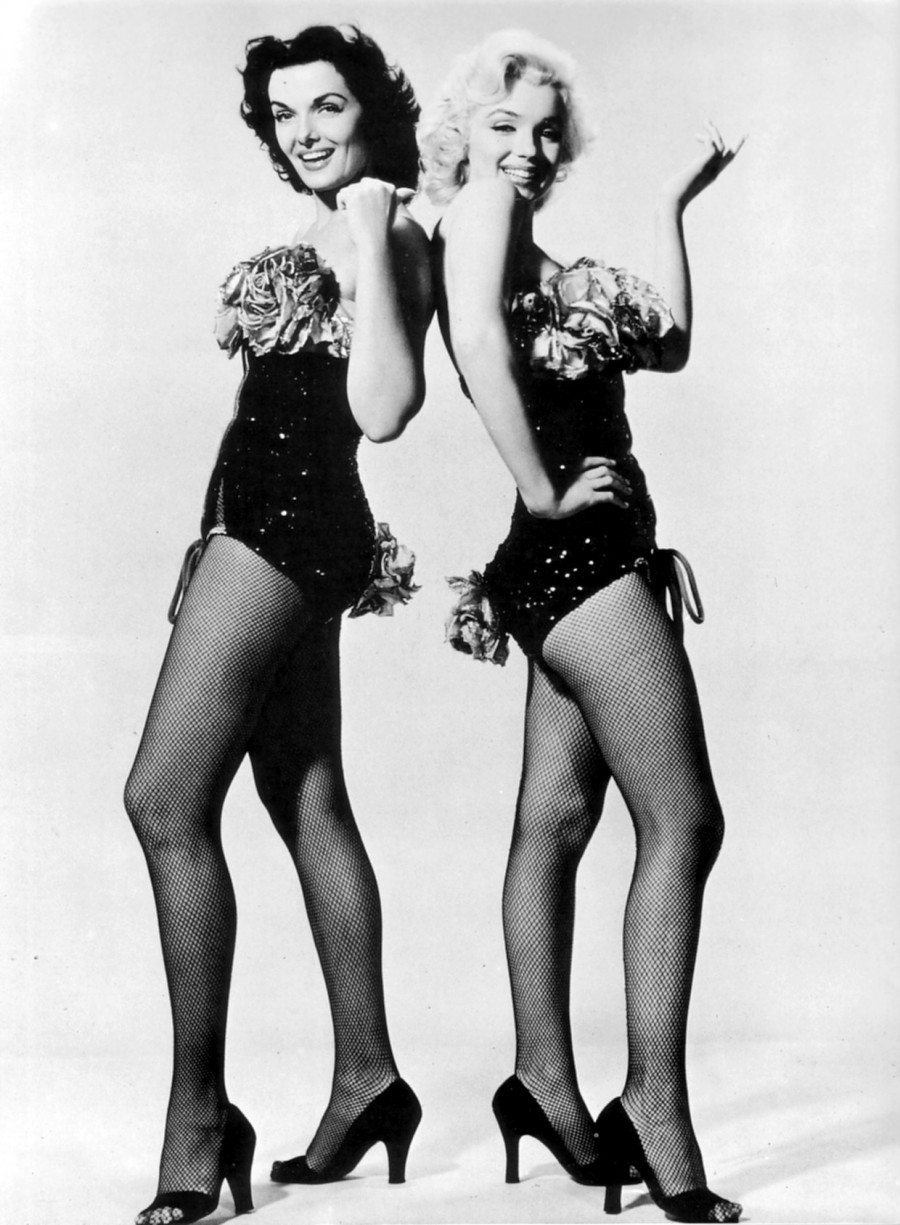 A pair of fishnet Stockings worn by Marilyn Monroe in the 1953 Musical Classic "Gentlemen Prefer Blondes" was among the over 750 pieces of memorabilia from film, TV, and music sold at the Premiere Props Hollywood Auction this past week. 
The image of Monroe and Jane Russell posing in tux and fishnet outfit is one of the most famous in movie musical history, so it is understandable that the item was a hot seller at the auction. But how much did the undergarment go for?
The stockings sold for $12,648.
Other top selling pieces included the Airstream motorhome  Larry Hagman from "Dallas" used as his dressing room on the show. It sold for $37,200.
Also, one of the original Chinese porcelain figurines (circa 1953) that graced the mantel of Lucy and Ricky's fireplace on "I Love Lucy" sold for $29,760, and Basil Rathbone's (Sherlock Holmes) Deerslayer cap and Nigel Bruce's (Dr. Watson) black tie sold for $10,230.