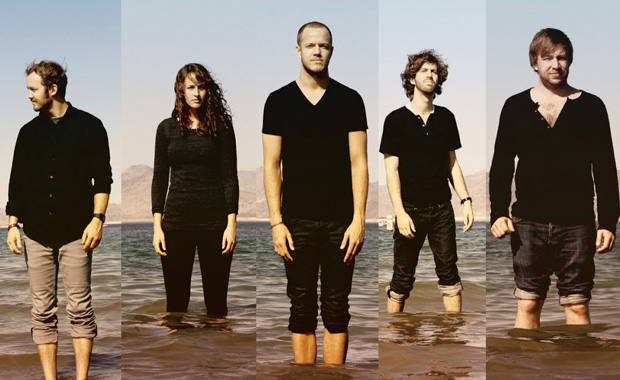 KIDinaKORNER  and Interscope recording artist Imagine Dragons are giving fans an intimate, behind-the-scenes look at the writing and recording of their platinum debut album Night Visions in a new documentary coming exclusively to iTunes today.
Imagine Dragons: The Making of 'Night Visions' captures one of the world's most exciting new alternative rock bands from their first day at the Studio at the Palms Hotel and Casino in their Las Vegas hometown to a stunning live performance of songs from their powerful debut for a raucous crowd in Hollywood, CA just a month before the album arrived. The film explains how superstar producer Alex Da Kid wooed the group to his label and expanded their sonic palate. It depicts the story of a close-knit group of extremely talented musicians honing their craft — and pranking each other mercilessly — while realizing their dreams. It's a rare opportunity to watch four young, gifted, and fun-loving guys becoming stars.  Directed by Isaac Halasima, the documentary originally aired in December 2012 on Palladia.
Imagine Dragons' Night Visions has been certified platinum by the RIAA. The album arrived on the Billboard Top 200 at #2 with the best first-week sales for a full-length debut by a new rock band in over six years. The album has been propelled by the amazing success of the 2x platinum selling single, "It's Time" and the 6x platinum follow-up "Radioactive."  The current single, "Demons" has sold over 1.3 million copies.
Imagine Dragons are Dan Reynolds (vocals), Wayne Sermon (guitar), Ben McKee (bass), and Daniel Platzman (drums).