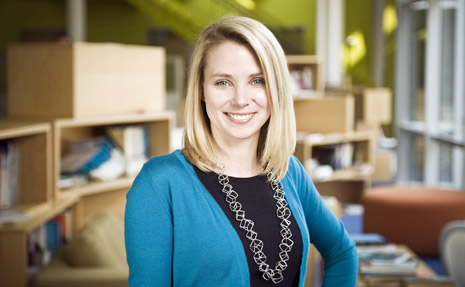 Fortune Magazine has just released their annual '40 Under 40' featuring the most influential young executives from around world.
Social media in all of its forms highlight this year's list. Marissa Mayer (Yahoo), who started her Yahoo reformation with a $1.1 billion deal to buy out Tumblr, takes the top spot. Jack Dorsey (Square) and Mark Zuckerberg (Facebook) round out the top three.
Other social media minded moguls on the list include: Ben Silbermann (Pinterest), Kevin Systrom (Instagram), and David Karp (Tumblr). 
With so many young hot shots changing the world with social media, older companies and executives will be forced to change the way they operate their businesses sooner rather than later.