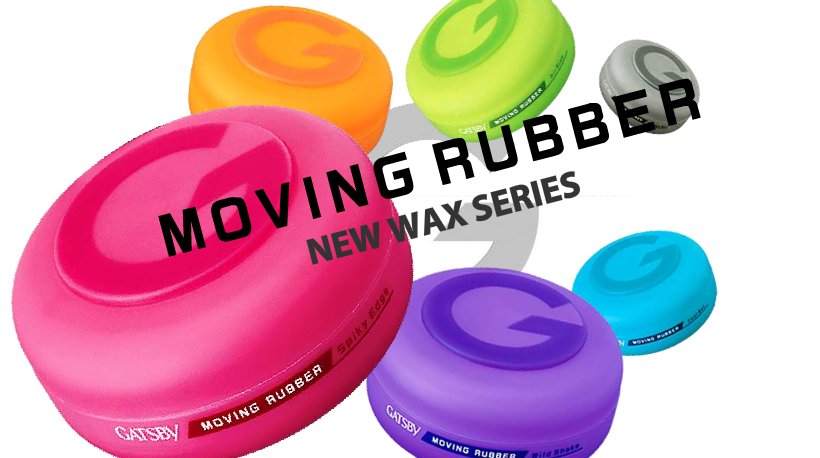 Japan's GATSBY, a popular men's grooming brand in Asia, targets men's hair in the U.S. The GATSBY hair wax series MOVING RUBBER records No.1 sales in Japan for men's hair styling 2012. Since its launch in 2006, over 100 million units of MOVING RUBBER were sold to over 10 countries and regions in Asia.
GATSBY has made it their mission to expand marketing and distribution in order to reach their current and future fans of the MOVING RUBBER product. GATSBY is now sold on Amazon.com through the GATSBY official store and offered to select U.S. salons. And in addition, they excitedly announce the launch of MOVING RUBBER on the shelves of Ricky's NYC.
GATSBY MOVING RUBBER is series of hair wax styling products skillfully developed through cooperation by expert stylists from top salons featured frequently in Japanese media. MOVING RUBBER is recognized for its unique ability to create a wide range of hairstyles. From casually arranged to elaborative styles, GATSBY promises that any desired hairstyle can be made easy and by anyone with the use of their product. Plus, once MOVING RUBBER is applied to the hair, rearranging the style becomes effortless due to the unique movability and hold of the product.
Soon we will be able to tell…