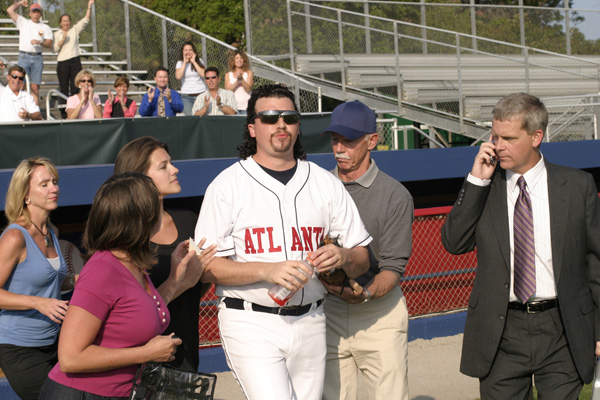 From creators Danny McBride and Jody Hill, "Eastbound and Down" returns for its eight-episode fourth and final season Sunday, September 29th (10:00-10:30 p.m. ET/PT), exclusively on HBO, followed by other episodes on subsequent Sundays at the same time.
McBride stars as the irrepressible Kenny Powers, a former major league pitcher trying to balance family and awesomeness.
On the previous season, Kenny Powers finally made it back to the majors and recaptured his former glory, only to fake his own death and run back home to his beloved April. Fast-forward several years later, and Kenny's living the American Dream with his family in North Carolina. What could spoil their suburban paradise?