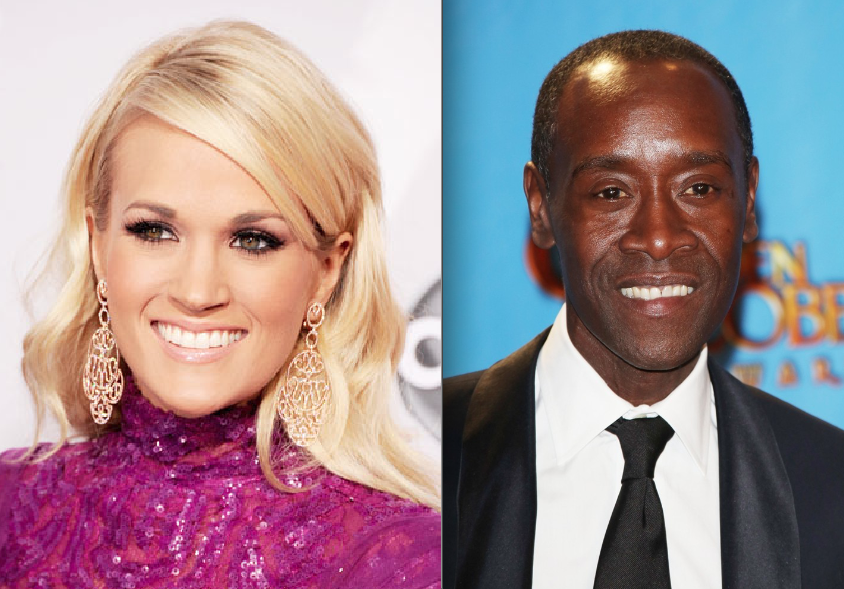 The 65TH Emmy Awards will pay tribute to the 50th anniversary of two events that changed the face of our world during the live telecast on Sunday, Sept. 22, (8:00 PM, ET / 5:00 PM, PT) on CBS.
Six-time Emmy nominee Don Cheadle will present a moving tribute to television's role in the assassination coverage of President John F. Kennedy on Nov. 22, 1963, and then connect that event to the performance of the Beatles on the Ed Sullivan show merely 80 days later on Feb. 9, 1964. 
Both of these historic events are often mentioned together as two of the most significant television moments in history, and the segment on the Emmy telecast will explore the tie between them.
Following Cheadle's presentation, six-time Grammy Award-winning artist Carrie Underwood will honor the music of the era with a special performance.