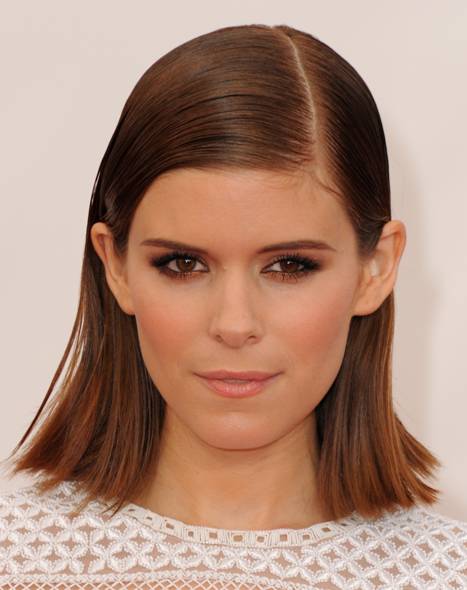 Celebrity makeup artist Coleen Campbell-Olwell created the gorgeous, warm look on Kate Mara for the Emmys using Orlane products.  Coleen gave us the breakdown of how she created the look and what their inspiration was!
"To prep Kate's skin, I began with the Orlane Elixir Royal, it gives such a nice canvas to the skin that it was perfect for the night.  Next, we applied the Super-Moisturizing Light Cream, which I love because it is not greasy at all so it doesn't break up the makeup but really holds it in place and is super moisturizing.  Then, I applied a bit of the Crème Royale Yeux to her eyes.

For tonight, Kate is wearing a beautiful, long white dress with a bit of edge and a deep side part, so we wanted to go with a bronzy, gold look on the eyes and keep everything really warm.
For her eyes, I used a gold along her lids and then a bronze along the outside to create a more cat eye shape and then lined the inside of her eyes with a bronze eye pencil.  To take her eyes to the next level, the Orlane Volume Care Mascara was key. I was so impressed with this mascara because it gives the lashes almost a lacquered look, which added to the edginess and made them look super long and voluminous.  This mascara is amazing, I really love it!  I also used the Highlight Care Brush to highlight the inner corners of her eyes, which really draws the audiences' eyes to hers.  Lastly, to define her brows, I used the Dior Brow Styler in Universal Brown.
Then, I went in again with the Highlight Care Brush and applied it straight from the applicator onto her cheekbones.  I also applied it on her cupid's bow with my finger in a tapping motion to give her lips a poutier look.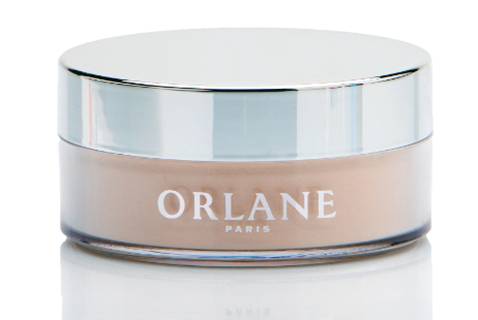 Next, I used a big fluffy brush to apply the Orlane Bronzer right underneath the cheekbones.  I tapped it on and the blended it out very well.  This bronzer is great because it's matte but there is still a tiny hint of a glow so it doesn't look dead on the skin.  The contrast with the highlight on the cheekbones is gorgeous and really gives more dimension to the face.  Then, I brushed the bronzer along the hairline to complete the overall warmth that we were going for.
Lastly, to keep her t-zone from getting too shiny throughout the night, I applied a light dusting of the Transparent Loose Powder."
Orlane products are available at www.orlane.com.