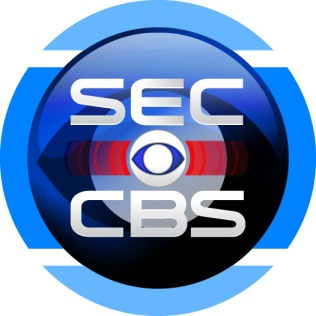 For the first time, CBS Sports' live stream of the SEC "Game of the Week" on CBSSports.com will feature multiple camera angles to complement game broadcasts, allowing fans to see a full-field view of the action in addition to the main camera view. 
CBS Sports, the exclusive national over-the-air broadcaster of Southeastern Conference home football games, will stream its entire 2013 SEC ON CBS schedule exclusively on CBSSports.com (CBSSports.com/SECLive) and on the CBS Sports mobile app for iPhone and iPad, beginning with the much anticipated rematch between Alabama and Texas A&M on Saturday, Sept. 14.
The All-22 camera angle, which will be available along with the main camera angle during live streaming coverage of every SEC ON CBS football game, provides a high view from the 50 yard line showing all players on the field. Used in the broadcast as a telestrator feature to break down plays, the live All-22 angle is ideal for fans who want to study formations and get a coach's perspective on each play.
The All-22 camera angle was first offered live on CBSSports.com during CBS Sports' broadcast of Super Bowl XLVII in February.