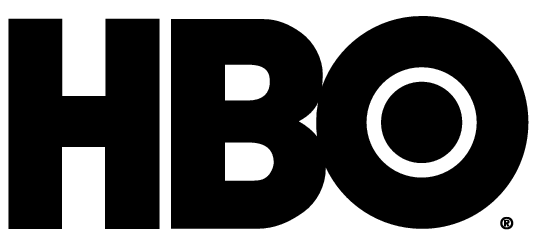 Susan Lacy, creator and executive producer of the acclaimed WNET series "American Masters," shown on PBS nationwide, has signed a multi-year deal to produce and direct documentaries for HBO, it was announced today by Sheila Nevins, president, HBO Documentary Films.
Widely heralded as the best biography series on American television, "American Masters" was created by Lacy in 1986. The series has produced an exceptional library of more than 190 titles in its 27-year history, bringing unique originality and perspective to exploring the lives and illuminating the creative journeys of America's most enduring writers, musicians, visual and performing artists, filmmakers and dramatists – those who have left an indelible impression on our cultural landscape. Represented by the documentary "Inventing David Geffen" (which was directed, written and produced by Lacy), "American Masters" just received its ninth Primetime Emmy® for Outstanding Documentary or Nonfiction Series. 
"It's exciting to have someone as talented as Susan Lacy bring fresh ideas to HBO," said Nevins. "I've long admired her film portraits, which have been consistently stellar over the years. We look forward to great things from her."
"It has been my honor to be part of the PBS and WNET family for so many years, and to have had the opportunity to amass a body of work which I hope demonstrates the depth of our unique cultural history and the value of quality documentaries in contributing to understanding our world," commented Lacy. "I have had the great privilege of working with some of the most talented filmmakers in the field, as well as the extraordinary individuals who have allowed us to tell their stories. I am now thrilled to become part of the HBO family. To work with the amazing Sheila Nevins and her team is the dream of most documentary filmmakers, and to be able to focus solely on producing and directing documentary films at a place which is creating some of the best television in history is an opportunity I couldn't resist."
"Susan has left an indelible mark recording our nation's collective history," said Paula Kerger, president and CEO of PBS. "She recognized long ago that the history of our country isn't told only in the stories of our political leaders, but must also be seen through the eyes of our artists, musicians and dancers. We're very sad to lose her leadership and vision at 'American Masters,' but will continue to build on her legacy with an ongoing commitment to 'American Masters' on PBS."
"Susan has put her heart and soul into 'American Masters' and has created an archive of films that is truly a national treasure," said Neal Shapiro, president and CEO of WNET. "She is an original, and replacing her will not be easy. She leaves here with our gratitude and best wishes for more filmmaking success."
"We're delighted a filmmaker with Susan's extraordinary track record will be a part of the HBO family, working with Sheila and her amazing documentary team," commented Michael Lombardo, president, HBO Programming. "She's one of the most highly regarded people in the field."
 Susan Lacy has been an award-winning originator of primetime television programs since 1979. A longtime PBS veteran, first with key roles in "Great Performances" and "American Playhouse," she subsequently served as head of the East Coast office of Robert Redford's Sundance Institute. Lacy rejoined WNET in 1986 to launch "American Masters" as series creator and executive producer. The subjects have been as diverse as America's cultural heritage, ranging from Charlie Chaplin to Martin Scorsese, Ella Fitzgerald to Lou Reed, Thomas Eakins to Andy Warhol, Edgar Allen Poe to James Baldwin, Edward Curtis to Annie Leibovitz, George Balanchine to Bill T. Jones. The 200th film in the series, Shane Salerno's biography of J.D. Salinger, is currently in theatrical release and slated to air early in 2014.
"American Masters" has won countless awards, notably nine Primetime Emmys® for Outstanding Documentary or Nonfiction Series between 1999 and 2013; plus five Primetime Emmys® for Outstanding Documentary or Nonfiction Special; 12 Peabody Awards; the 2012 and 2013 Producers Guild Award for Outstanding Producer of Non-Fiction Television; the 2004 and 2012 IDA award for Best Continuing Series; and three Grammys.
Overall, "American Masters" has been nominated for the Primetime Emmy® for Outstanding Documentary or Nonfiction Series or Outstanding Documentary or Nonfiction Special 22 times in its 27-year history, with 14 wins, and has a total of 67 Emmy®nominations to date.
acy is also an award-winning filmmaker, whose individual producing and directing credits include films on Paul Simon, Rod Serling, Lena Horne, Leonard Bernstein, Judy Garland, Joni Mitchell, Bob Dylan, John Lennon and David Geffen. Prior to joining WNET, Lacy held positions at both the National Endowment for the Humanities and the National Endowment for the Arts. She holds a BA in American Studies from the University of Virginia and an MA in American Studies from George Washington University, as well as an honorary doctorate from Long Island University. Lacy had been honored with several Lifetime Achievement awards from the Lincoln Center Institute for the Arts and the CINE organization, as well as multiple individual "Pioneer" and "Visionary" recognitions over her career.