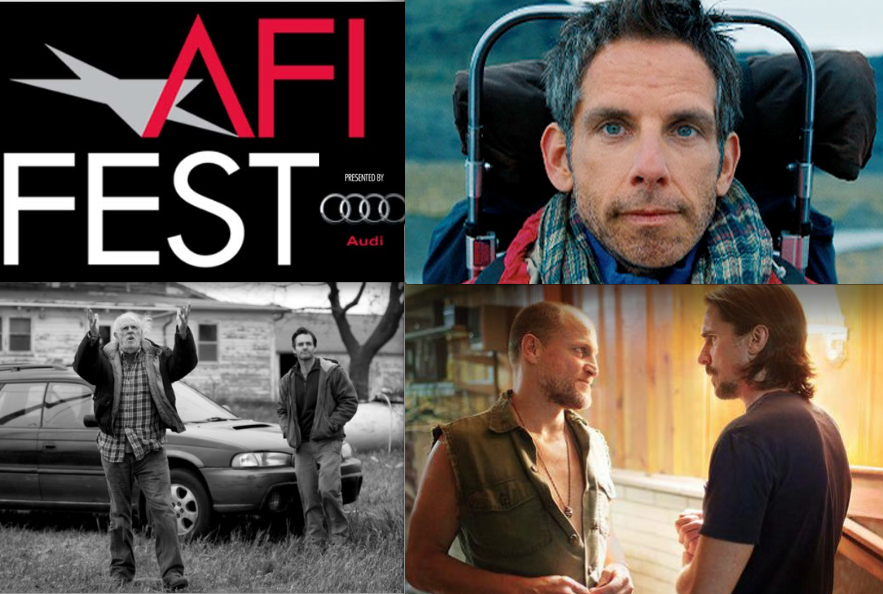 The American Film Institute (AFI) announced today additional red carpet Centerpiece Galas at AFI FEST presented by Audi, including the World Premiere of Scott Cooper's OUT OF THE FURNACE; Alexander Payne's NEBRASKA; accompanied by a Tribute to Bruce Dern; and THE SECRET LIFE OF WALTER MITTY, directed by and starring Ben Stiller.
All galas will be presented in the historic TCL Theatre.
As previously announced, the North American Premiere of SAVING MR. BANKS, directed by John Lee Hancock, is the Opening Night Gala and INSIDE LLEWYN DAVIS (directed by Ethan Coen and Joel Coen) is the Closing Night Gala. 
For the fifth consecutive year, AFI FEST will offer free tickets to all screenings, but only the Patron Packages will provide reserved seating for the festival's announced galas. These and other AFI FEST Passes are on sale now at AFI.com/AFIFEST.
Free individual tickets to AFI FEST screenings and galas will be available to AFI members on Monday, October 28 and Tuesday, October 29 in a 48-hour advance window before they become available to the general public on Wednesday, October 30 and Thursday, October 31.
In addition, AFI members at the Two-Star level and above receive a 10% discount on all AFI FEST Patron Packages and Passes. Information about AFI membership is available at AFI.com/membership.