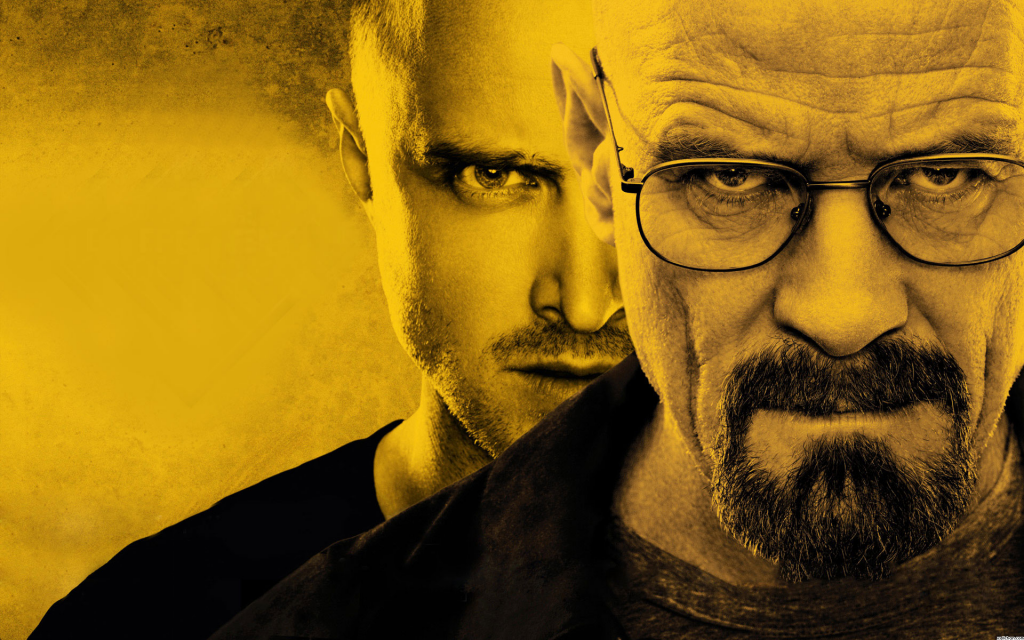 Check out what's new on Netflix streaming this month! Highlights include season 5 of "Breaking Bad" and the Ben Stiller comedy "Greenberg."
TV
Avail 8/1
Alphas: Season 2 (2012) – Season 1 avail now
A team of individuals gifted with extraordinary neurological abilities is tasked with solving a series of high-profile crimes. Among them are an autistic man whose mind works as fast as a computer and an FBI agent with super strength.
Fringe: Season 5 (2012) – Seasons 1-4 avail now
As part of Fringe Division, eager young FBI agent Olivia Dunham uses experimental science to unravel the layers of mystery surrounding a series of dangerous — and escalating — paranormal events called the Pattern.
Avail 8/2
Breaking Bad: Season 5 (2012) – The first 8 episodes! – Seasons 1-4 avail now
Emmy winner Bryan Cranston stars as Walter White, a high school science teacher who learns that he has terminal lung cancer and teams with a former student to manufacture and sell high-quality crystal meth to secure his family's future.
Avail 8/10
Burn Notice: Season 6 (2012) – Seasons 1-5 avail now
After inexplicably being blacklisted by his government handlers and having all of his assets frozen, quick-thinking and resourceful spy Michael Westen (Jeffrey Donovan) focuses on finding who burned him and helping ordinary people with big problems. This thrilling Miami-based action series pairs the intrepid hero with several allies, including his ex-IRA ex-girlfriend (Gabrielle Anwar) and covert operative best buddy (Bruce Campbell).
Avail 8/14
Revolution: Season 1 (2012)
Fifteen years after electricity stopped working and the world was sent back into the dark ages — with small agrarian communities of families working together — three companions go on a quest to uncover the truth about the mysterious blackout.
Avail 8/17
Wilfred: Season 2 (2012) – Season 1 avail now
Adapted from the Australian TV series, this unconventional comedy follows the surreal experiences of Ryan, a deeply depressed man who becomes convinced that his neighbor's dog Wilfred is actually a man wearing a costume.
Avail 8/22
CSI: NY: Season 9 (2012) – Seasons 1-8 avail now
Science in the service of crime fighting comes to the Big Apple in the second spinoff of the "CSI" franchise. Gary Sinise stars as workaholic detective Mac Taylor, who guides an elite squad of forensics investigators determined to nab the criminals.
Avail 8/27
Scandal: Season 2 (2012) – Season 1 avail now
Olivia Pope leads a team of Washington, D.C., lawyers who specialize in making scandals disappear. As they secretly handle crises at the highest levels of government, the dysfunctional team must also cope with problems closer to home.
Avail 8/30
Revenge: Season 2 (2012) – Season 1 avail now
Inspired by Alexandre Dumas' The Count of Monte Cristo, this modern-day drama follows a lovely young woman who moves to the Hamptons and charms the pants off her new neighbors — while plotting their downfall for sins committed against her family.
Once Upon a Time: Season 2 (2012) – Season 1 avail now
Jennifer Morrison, Ginnifer Goodwin and Robert Carlyle star in this fantastical series that follows the travails of a young woman who is drawn to a small Maine town and discovers that it's filled with the mystical elements of the fairy tale world.
Grey's Anatomy: Seasons 1-8
Ellen Pompeo stars in this Emmy-winning medical drama as Dr. Meredith Grey, a young surgical intern (and eventual resident) who's caught up in a swirl of personal and professional passions with fellow doctors at Seattle Grace Hospital.
How I Met Your Mother: Seasons 1-7
This sitcom details desperate bachelor Ted's epic search for his soul mate, told through flashbacks as an adult Ted recounts to his kids how he met their mom. As Ted bounces from one red herring to another, his best friends help keep him grounded.
Parenthood: Seasons 1-3
Four grown siblings juggle parenthood, relationships, careers and more as they cope with life's ups and downs in this family drama set in Berkeley, Calif. Meanwhile, their parents face an unraveling marriage and their own parenting challenges.
Parks and Recreation: Seasons 1-4
This droll comedy focuses on Leslie Knope, a public employee with the Parks and Recreation department in rural Pawnee, Ind. Although Leslie is full of energy and good ideas for community improvements, she finds herself bogged down by bureaucracy.
FILM
Avail 8/5
Arbitrage (2012) – Drama
Richard Gere, Susan Sarandon, Tim Roth, Brit Marling, Laetitia Casta, Nate Parker
As billionaire Robert Miller struggles to divest his empire before his fraud is brought to light, fate takes a nasty turn. Now desperate and running out of options, Miller turns to an unlikely source for help.
Avail 8/16
Greenberg (2012) – Comedy
Ben Stiller, Greta Gerwig, Rhys Ifans, Jennifer Jason Leigh, Brie Larson, Juno Temple, Chris Messina
At a crossroads in his life, New Yorker Roger Greenberg takes time to figure things out and travels to Los Angeles, where he house-sits for his brother and forges an unlikely bond with his sibling's assistant, Florence Marr.
Avail 8/23
Dredd (2012) – Action & Adventure
Karl Urban, Olivia Thirlby, Lena Headey, Wood Harris, Langley Kirkwood, Junior Singo, Luke Tyler
In the future, catastrophic wars have transformed Earth into a barren wasteland with the remaining population crowded into megacities, where all-powerful cops — including the ultraviolent Judge Dredd — are on the hunt for drug-dealing terrorists.
Avail 8/30
The Possession (2012) – Horror
Jeffrey Dean Morgan, Kyra Sedgwick, Natasha Calis, Madison Davenport, Matisyahu, Grant Show
After purchasing a curious old box full of mysterious relics, a young girl unwittingly unleashes the evil spirit residing within. Can the antique's new owner and her parents break the grip the demonic force has on their family?