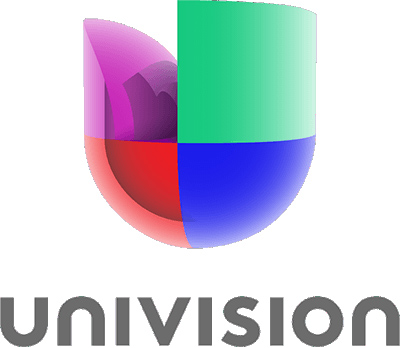 Univision was honored with five awards at the 65th Los Angeles Area Emmy Awards, including a win in the prestigious Daily Evening Newscast category in which KMEX Univision 34 topped all of its English-language counterparts. Univision Los Angeles was also presented with the Los Angeles Area Governors Award for its "Educate, es el Momento" multi-platform education initiative and "Feria de Educación" event.
"We are honored to be recognized by the Academy of Television Arts & Sciences with these prestigious awards," remarked Alberto Mier y Terán, vice president/general manager of Univision Los Angeles. "Our Univision Los Angeles team works around the clock to keep viewers informed with reputable news that is both informational and entertaining, and their success in delivering to their audience is made evident with these awards."
Univision Los Angeles took home to coveted Governos Award for the "Educate, es el Momento" campaign and "Feria de Educación" one-day event. The Governors Award is given to a company or organization for outstanding achievement in the arts, sciences or management of television, consistently over a period of years, or in recognition of an outstanding singular achievement or contribution.
(SPANISH VERSION)
Univision fue honrado con cinco galardones el pasado sábado en la entrega No. 65 de los Premios Emmy del Área de Los Ángeles, incluyendo el de la prestigiosa categoría de Noticiero Vespertino Diario, en la cual KMEX Univision 34 le ganó a todas las estaciones en inglés que estaban nominadas. Univision Los Ángeles también recibió el Premio del Gobernador del Área de Los Ángeles por su iniciativa multiplataforma "Edúcate, es el Momento" y el evento "Feria de la Educación".
"Es un honor recibir el reconocimiento de la Academia de las Artes y Ciencias de la Televisión con estos galardones", dijo Alberto Mier y Terán, vicepresidente/gerente general de Univision Los Ángeles. "Nuestro equipo en Univision Los Ángeles trabaja las 24 horas del día para brindarle al público con  noticias de renombre que sean informativas y de entretenimiento a la vez , y su éxito en el cumplimiento de este objetivo se evidencia en estos premios".  
Univision Los Ángeles recibió el Premio del Gobernador por la campaña "Edúcate, es el Momento" y por el evento, "Feria de la Educación". Este galardón se otorga a una compañía u organización por logros excepcionales en las artes, las ciencias o la administración de la televisión, de manera consistente durante un período de varios años, o en reconocimiento de un logro único extraordinario o una contribución.