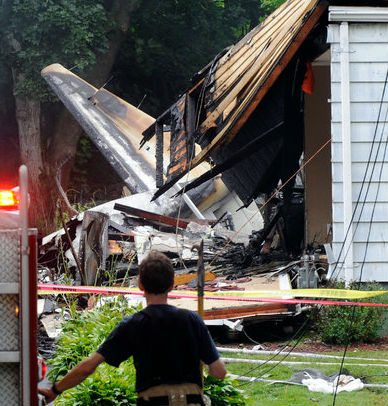 Tragedy struck the small town of East Haven, Connecticut Friday morning. A small plane took off from Teterboro Airport in New Jersey and crashed into the residential neighborhood outside of New Haven.
According to authorities, two children on the ground and the pilot of the plane were all missing and are presumed dead.

The multiengine turbo prop aircraft crashed just north of Tweed New Haven Airport at 11:25AM. Two homes were destroyed in the crash. 
Doug Jackson, the East Haven fire chief, said that a mother was with her two children (1 and 13 years-old) in one of the homes. She escaped, but the authorities feared her children did not.
"There are reports that there are two children in the house," Jackson said. "There are reports that there are one to three people on the plane."
Photo Courtesy: Fred Beckham/Associated Press