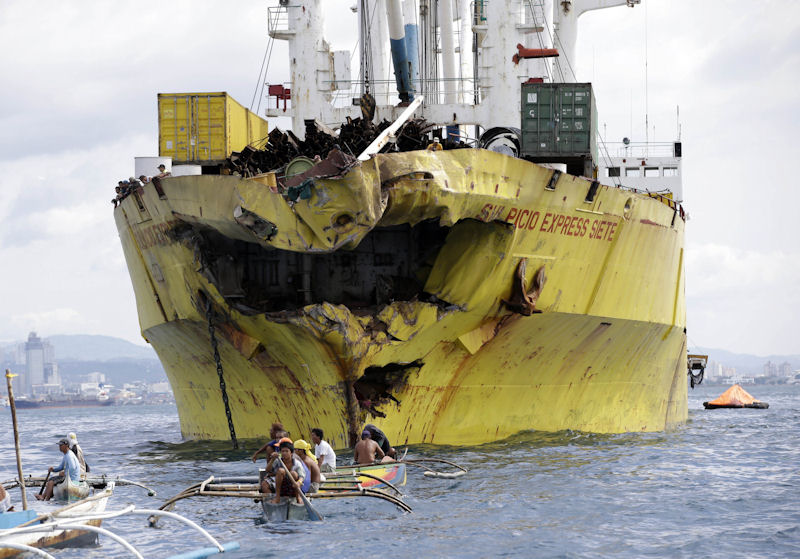 Photo Courtesy of AP Photo/Bullit Marquez
A ferry in the Philippines carring 870 passengers and crew members collided late Friday night with a cargo ship. A hole was ripped in the ferry's hull, cutting its power and causing it to rapidly sink. 
According to FOX News, coast guard officials said at least 50 died and 70 were missing in the deadly collision 350 miles south of Manila. Divers have temporarily stopped their search due to rough storms Monday.
Cebu Gov. Hilario Davide III said 750 passengers and crew of the Thomas Aquinas were rescued. There were no signs of additional survivors late Sunday.