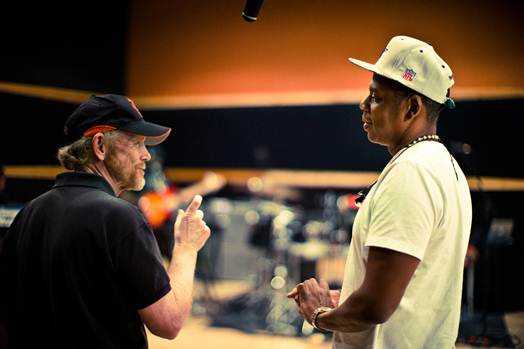 Last year, Grammy Award-winning music icon  JAY Z united the biggest names in music (with a few notable locals) to perform at a star-studded, multi-genre, two-day Budweiser "Made in America" festival in Philadelphia. He then approached Oscar-winning filmmakers Brian Grazer and Ron Howard of Imagine Entertainment to join forces and produce a film chronicling the inspirational event.The result is the highly anticipated documentary "Made In America", world premiering on television exclusively on Showtime on Friday, October 11th at 9:00 pm ET/PT.
Headlined, envisioned and curated by JAY Z, directed by Howard, and produced by award-winning producers RadicalMedia and Participant Media, the film features performances and interviews with a diverse roster of chart-topping musicians, including Gary Clark Jr., D'Angelo, Dirty Projectors, The Hives, Janelle Monáe, Odd Future, Rita Ora, Passion Pit, Pearl Jam, Run-D.M.C., Santigold, Jill Scott, Mike Snow and Kanye West. It will debut at the Toronto International Film Festival Saturday, September 7th.
For a first look at the documentary, go to: https://www.youtube.com/watch?v=W6zQ1MmdfGw.