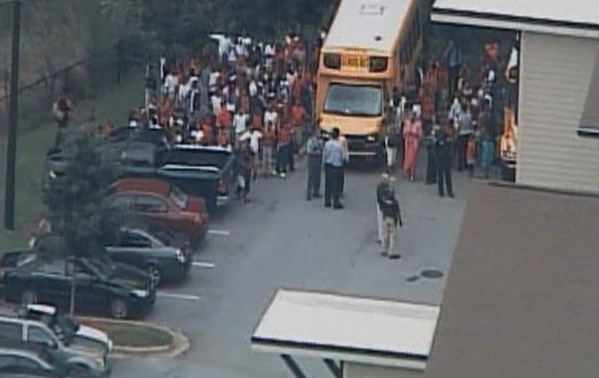 Mass panic broke out at McNair Elementary School in suburban Atlanta after gunshots rattled the typically peaceful school.
According to the Associated Press and the superintendent of the DeKalb County school district, the suspect has been put into custody and all students have been evacuated from school grounds.  
No injuries have been reported.