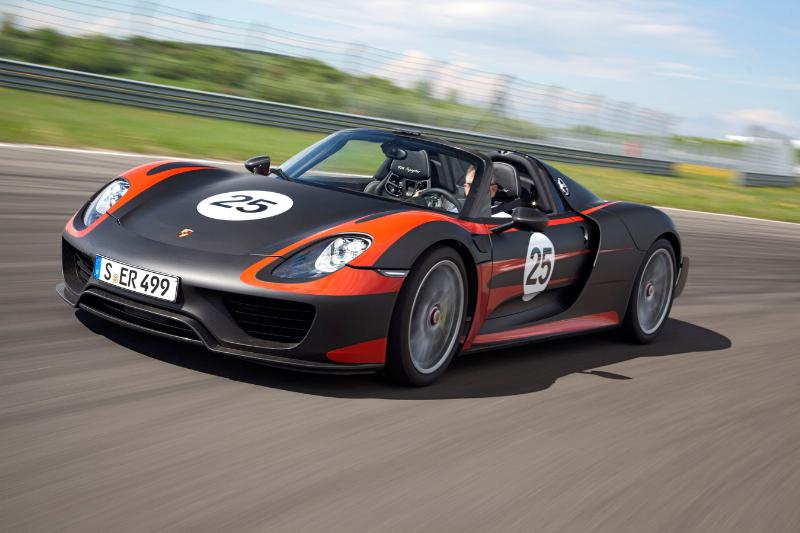 Porsche is continuing to celebrate the 50th birthday of its 911 sports car at the 63rd annual Pebble Beach Concours d'Elegance with static and dynamic displays of new and historic models. From Aug. 14 – 18, a special, limited edition 50th Anniversary Porsche 911 will be showcased alongside rare Porsche road and racing cars.
The upcoming 918 Spyder hybrid super sports car will be at various locations throughout the Monterey peninsula during the weekend, including at the Porsche Zentrum at Quail Lodge, Rolex Monterey Motorsports Reunion at Mazda Raceway Laguna Seca and at the Pebble Beach Concours d'Elegance.
On Friday, Aug. 16, The Quail Motorsports Gathering will feature a Porsche exhibit highlighting 50 Years of the 911. One of the first 911s sold in the US will be displayed alongside the new 50th Anniversary 911 and the 2014 911 GT3.
Keep in touch with Porsche:
www.twitter.com/Porsche and www.facebook.com/Porsche and drive.porsche.com/us