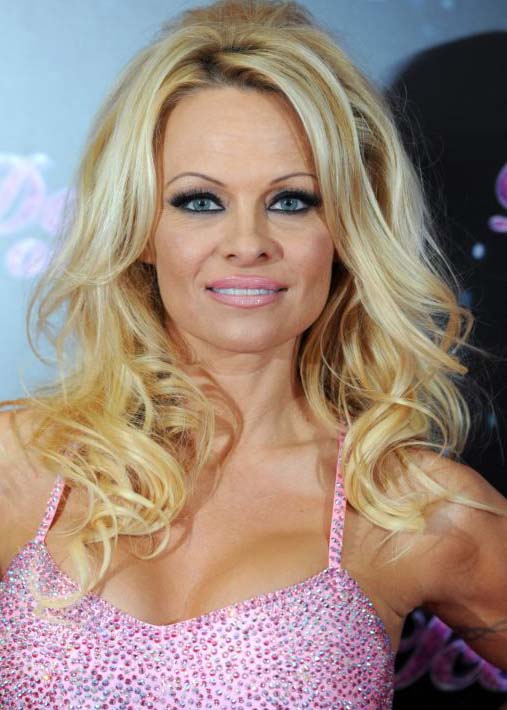 J/P Haitian Relief Organization (J/P HRO) is pleased to announce longtime J/P HRO supporter, actress and activist, Pamela Anderson, partners of the pioneering real estate development company Delos, Morad Fareed and Peter Scialla and Matt O'Connell, Senior Vice President of Global Strategy for the Ormco Corporation, will run as part of Team J/P HRO in the ING New York City Marathon on Sunday, November 3, 2013. These philanthropists and high-profile entrepreneurs will join the five previously announced elite Haitian marathon runners as part of J/P HRO's "The Long Run for Haiti" campaign on the fundraising platform CrowdRise. The Haitian marathon runners include three men, Astrel Clovis, 43, Pétrus Césarion, 31, and Jean Macksony, 27, and two women, Bertine Lainé, 31 and Carline Lamour, 21, each making their first-ever visits to the United States of America.
"I've been so moved by the work J/P HRO has done in Haiti since the devastating earthquake in 2010," said Pamela Anderson. "Sean Penn and his dedicated team have done an amazing job leading this organization and I'm happy to lend my support. I'm proud to be a part of team J/P HRO and excited to run alongside fellow supporters and these inspiring Haitian athletes."
"On behalf of J/P HRO, we are incredibly grateful to our philanthropic activists for joining 'The Long Run for Haiti' campaign," said Ron Baldwin, Executive Director of J/P HRO. "Pamela, Morad, Peter and Matt are helping to shine a light on Haiti and bringing greater awareness to the rebuilding efforts that are still very much underway and in need of ongoing public support."
Corporate sponsors Emporio Armani EA7, New Balance, Digicel and MSC Plus have pledged to contribute to the training costs for the five Haitian athletes and equipment for the entire J/P HRO team. Team J/P HRO's marathon runners will be outfitted with Emporio Armani's athletic apparel line EA7 and New Balance's innovative neutral cushioning 890v3 running shoes.    
J/P HRO's "The Long Run for Haiti" campaign will be raising funds through CrowdRise to support J/P HRO programs providing health care, education, construction, and the safe return to permanent housing for people left homeless by the 2010 earthquake. Anyone can fundraise and donate to the "The Long Run for Haiti" CrowdRise campaign at: www.crowdrise.com/TheLongRunForHaiti.