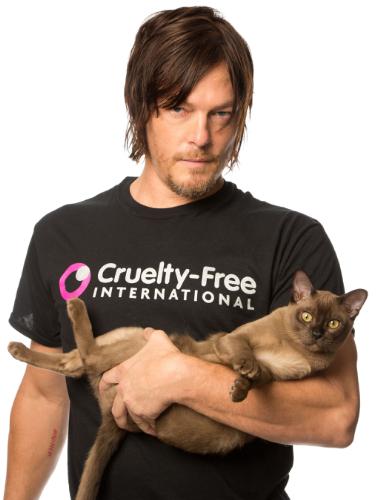 The Walking Dead star Norman Reedus may be tough on screen but he has a good heart. Reedus has joined Cruelty Free International to support the organization's work to ban animal tests for cosmetics in the U.S. and around the world.
Reedus said, 'Scores of countries around the world are beating the U.S. to become cruelty-free by banning cosmetics tests on animals. Nobody wants rabbits or guinea-pigs to suffer for our vanity, least of all the animals. Let's stop their suffering right here, right now. Join me in supporting the Cruelty Free International call to Congress and the FDA to bring an end to animal testing for cosmetics in the U.S.'
Norman Reedus joins Cruelty Free International celebrity supporters Sir Paul McCartney, Joss Stone, and Global Ambassadors Ricky Gervais and Peter Dinklage.
Website: crueltyfreeinternational.org/en/around-the-world/usa