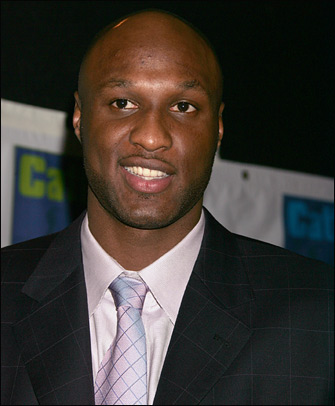 NBA player, Lamar Odom is making two major headlines this week. After rumors of alleged drug use and reports that he was missing after a fight with his wife, Khloe Kardashian; Odom was arrested Friday morning on suspicion of drunk driving.
CHP officials said they spotted Odom driving a white Mercedes sports utility vehicle eastbound on the 101 Freeway near Sepulveda Boulevard. The driver was driving in a "serpentine manner" at speeds of about 50 mph. According to a CHP report, Odom showed "objective signs of intoxication and was unable to perform field sobriety tests as explained and demonstrated."
Odom, who is now a free agent after playing for the Lakers and Clippers, was booked into jail in Van Nuys at 5:01 AM.