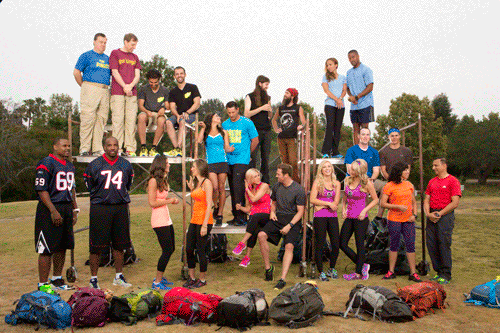 CBS announced today the 11 teams that will embark on a sprint around the globe for $1 million dollars on the new season of "The Amazing Race", premiering Sunday, Sept. 29 (8:00-9:00 PM, ET/PT) on the CBS Television Network.  
"The Amazing Race" has won the Emmy Award for "Outstanding Reality-Competition Program" nine times in the past 10 years.  Currently, the series is nominated for its 10th Emmy in this category.   
This season, which marks the 23nd race around the world for the series, will bring back the Double Express Pass twist that was introduced last season, in which the first Team to check in at the first pit stop will earn two "Express Passes" — one to keep for themselves and one that must be given to another Team by the end of the fifth leg of the Race.
As Teams travel through four continents and nine countries, spanning more than 35,000 miles, they will paraglide high above the skies of Iquique, Chile, subject themselves to a bone-chilling plunge in Norway and buckle up for Formula One Racing in Abu Dhabi.    
 This season's diverse cast includes former NFL teammates, married ER doctors, theater performers, childhood friends, baseball wives, cousins and more.
Meet the full cast here: www.cbs.com/primetime/amazing_race/.