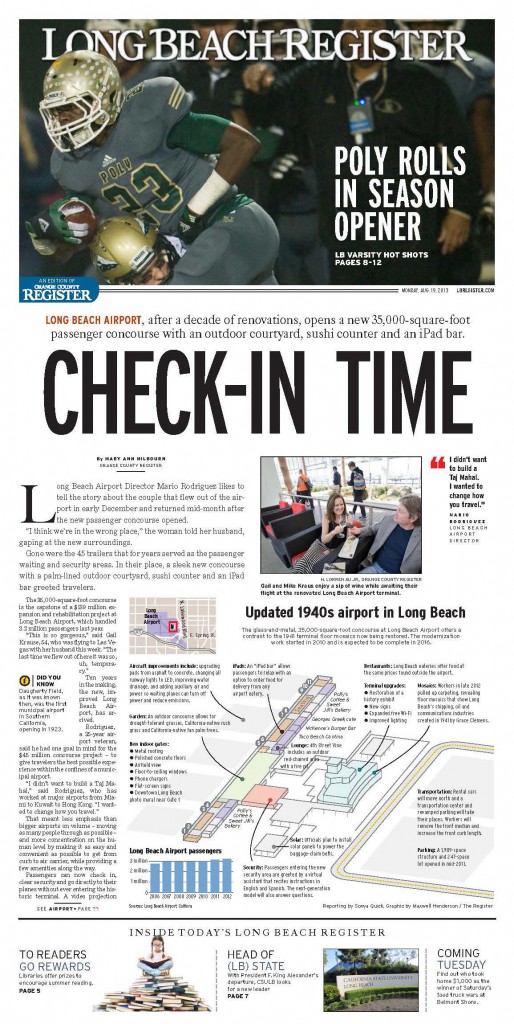 In an age when most print publications are making the permanent move to online only, Orange County is staying old fashioned. Today the OC Register launched the Long Beach Register.
You can get a copy of this subscriber-based Monday through Friday paper for a dollar a day.
Single copies of the Long Beach Register will be available in about 450 news racks and retail locations across Long Beach, Signal Hill, Lakewood Cerritos, and Artesia.
We'll see how many copies they can sell before they stick to www.lbregister.com