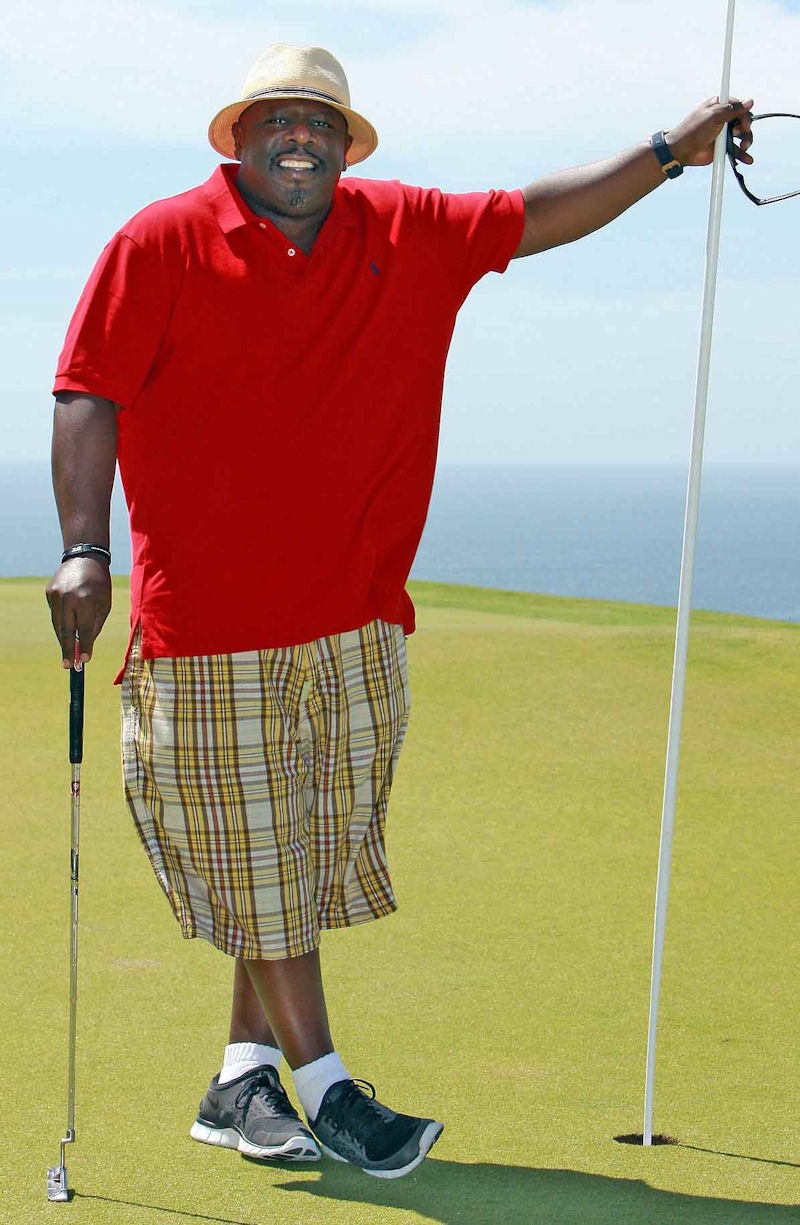 Cedric "The Entertainer" is pleased to announce the launch of The Inaugural Cedric "The Entertainer" Celebrity Golf Classic on Monday August 12 at the world class Spanish Hills Country Club in Camarillo. This charity fundraiser will benefit The Kyles Family Foundation, The Brotherhood Crusade of Los Angeles and The Boys and Girls Club of Camarillo in their support to providing invaluable services and programs aiding youth and their families.
Cedric's universal appeal, versatility and tremendous career successes spanning television, live performances, and film have solidified his standing as one of the premier entertainers in the world. As a philanthropist, his tireless and long-standing commitment to "Using Laughter To Build Character" has changed the lives of countless young people nationwide.
The Inaugural Celebrity Golf Classic will tee off at 10am, after breakfast and a putting contest. Cedric "The Entertainer" and his 200 guests will enjoy the spectacular views of the Topa Topa Mountains, surrounding countryside and the Pacific Ocean as they take on the championship golf cours
Guests include: Don Cheadle, Anthony Anderson, Barry Bonds, Rick Fox, Dondre Whitfield, Dr. J, George Lopez, Jerry Rice, Salli Richardson, Willie Gault, Chris Spencer, Cobi Jones, Eric Dickerson, Jim Hill, Marcus Johnson, Ronnie Lott, Royce Clayton, and many more!
Facebook / Instagram / Twitter Hashtag: #CedricGolf