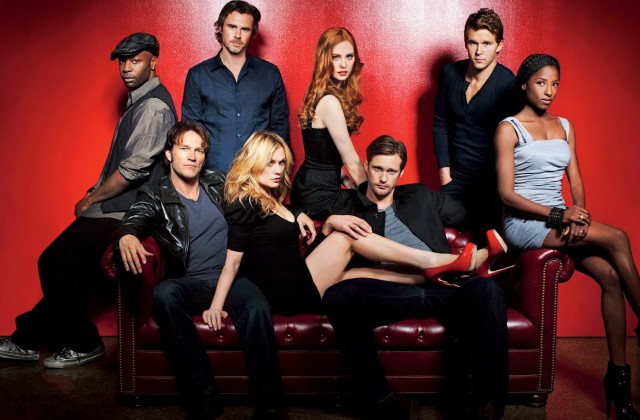 HBO has renewed the hit show "True Blood" for a seventh season. New episodes of the series will debut in summer 2014, with executive producer Brian Buckner returning as showrunner.
Mixing romance, suspense, mystery and humor, the show takes place in a world where vampires and humans co-exist, after vampires have come out of the coffin, thanks to the invention of mass-produced synthetic blood that means they no longer need humans as a nutritional source. The series follows waitress and part-faerie Sookie Stackhouse (Anna Paquin), who can hear people's thoughts, vampire Bill Compton (Stephen Moyer) and vampire Eric Northman (Alexander Skarsgård). Alan Ball (creator of the Emmy-winning HBO series "Six Feet Under") created the show, which is based on the bestselling Sookie Stackhouse novels by Charlaine Harris.
The sixth season of "True Blood", which launched June 26  is already exceeding ten million viewers per episode.
For more on the series, visit facebook.com/trueblood and twitter.com/TrueBloodHBO #trueblood