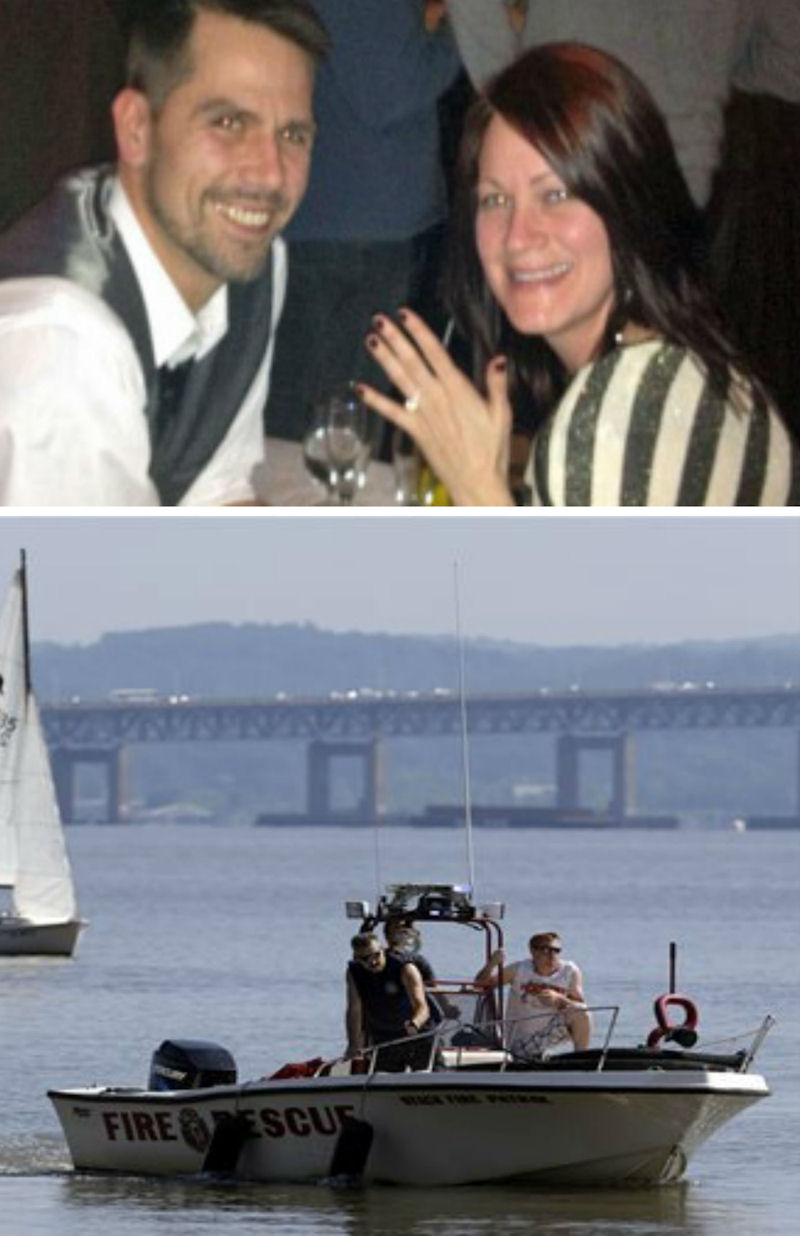 It has been a tragic scene on the Hudson River this weekend. What was supposed to be a night out with friends, quickly turned into a devastating boat crash. Lindsey Stewart and Brian Bond were planned to be married next month. On Friday night the couple boarded a 21-foot Stingray power boat after a dinner with four of their friends – one being Mark Lennon, Bond's best man.
Moments later the three were thrown into the water after the vessel slammed into a construction barge. Saturday a woman's body was found, who is believed to be Stewart. Lennon is still missing.
The operator of the boat, 35-year-old Jojo John of Nyack was arrested Saturday on one count of first-degree vehicular manslaughter and three counts of second-degree vehicular assault, the Associated Press reported.
Regarding the search for Lennon's body, Robert Van Cura, undersheriff of the Rockland County Sheriff's Office, told reporters, "We're always hopeful, but obviously, at this hour, it's less and less likely that this would be a rescue as opposed to a recovery."