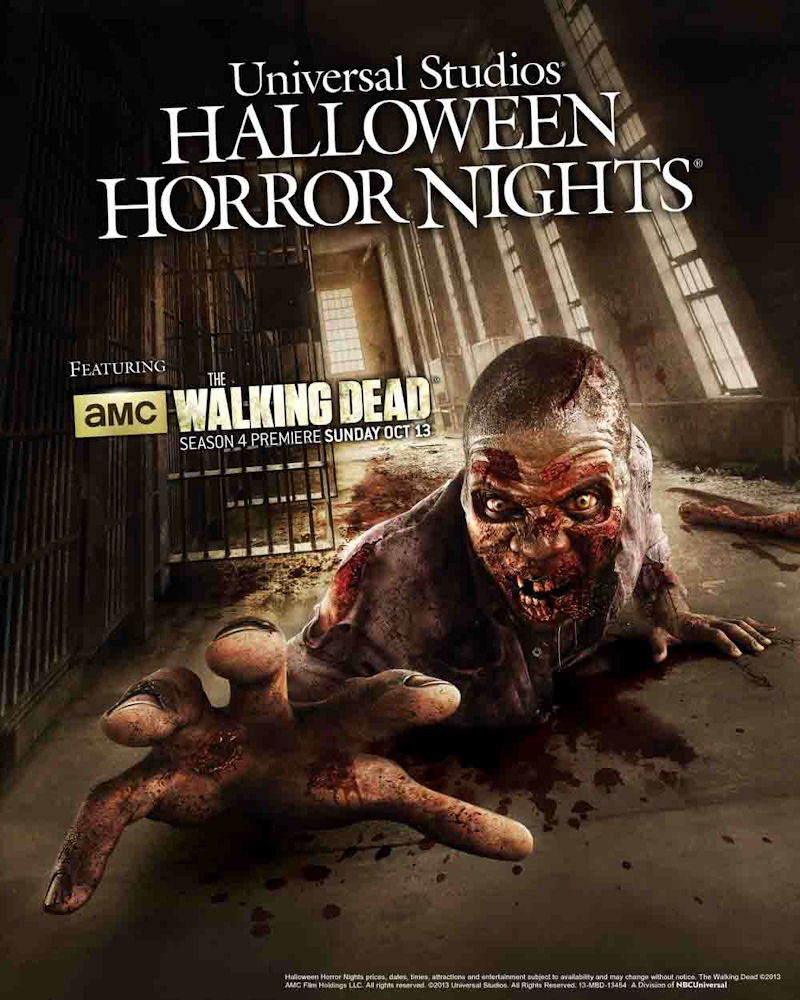 Last week we learned that "Evil Dead" would be a haunted maze theme this Halloween at Universal Studios! Even better news this week.
Fans with a voracious appetite for AMC's "The Walking Dead" will have a chance to walk in the footsteps of human survivors when Universal Studios Hollywood and Universal Orlando Resort debut all new terrifying mazes inspired by Season 3 of the critically-acclaimed, award-winning television series at this year's Halloween Horror Nights events beginning September 20.  
The eerily authentic and disturbingly real maze experiences will place "Halloween Horror Nights" guests at the heart of the show's once impenetrable prison, the West Georgia Correctional Facility, now overrun by hordes of flesh-eating walkers.  The mazes at Universal Studios Hollywood and Universal Orlando will send guests cowering through the walker-infested wilderness that surrounds the prison and into the seemingly utopian town of Woodbury where gruesome secrets are concealed.