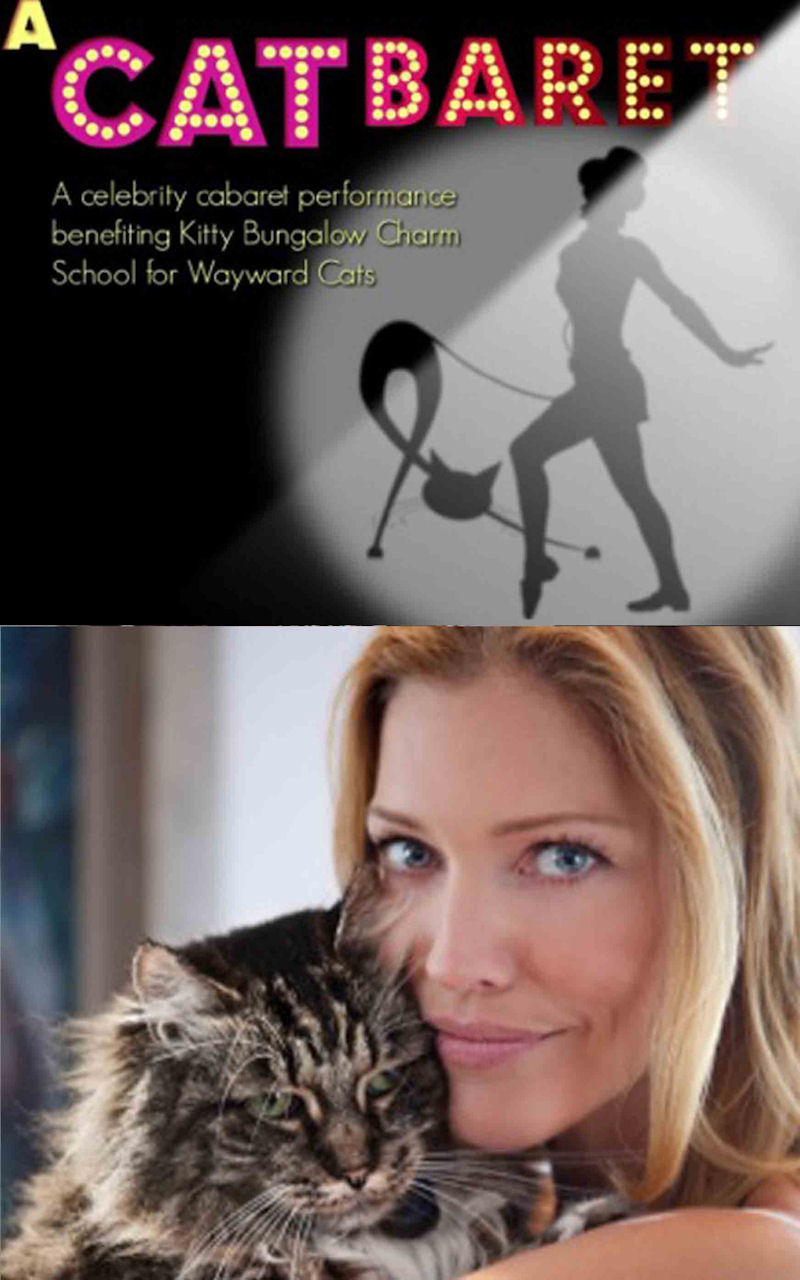 LATF is a big supporter of animal rescue missions. This sounds like a great way to mix up the adoption process and make it exciting!
Kitty Bungalow Charm School for Wayward Cats, a local Los Angeles non-profit organization specializing in street cat rescue, is producing A CATbaret! – A One-Night Celebrity Musical Celebration of the Alluring Feline. This one-night only benefit concert will take place on Sunday, August 4 at 7:30pm at the historic Belasco Theater in Downtown Los Angeles.
Fred Willard (Modern Family) and Chris Carmack (Nashville) will host the show along with celebrity appearances from Bethany Joy Lenz; (Dexter; One Tree Hill); Keith David (CLOUD ATLAS); Thomas Dekker (TERMINATOR, SECRET CIRCLE, FOREVERLAND); Briana Evigan (Step Up); Ioan Gruffudd (FANTASTIC FOUR); Kathryn McCormick (Step Up Revolution); Mindy Sterling (AUSTIN POWERS); Shelley Regner; (Pitch Perfect) Olesya Rulin (HIGH SCHOOL MUSICAL) and Nicole Sullivan (Mad TV).  
A CATbaret! is a musical review of popular cat-themed songs, showcasing music from show tunes such as Be A Lion to Elton John's classic rock Honky Cat; from the bluesy Black Cat Bone to the 60's pop hit Walking My Cat Named Dog; plus everything in between.
This year Tricia Helfer will receive the CATS IN WHITE SPATS award, presented by her cast mate Michael Trucco (Barely Legal, Battlestar Galactica).
Kitty Bungalow is doing their part to manage the homeless pet population that that finds our city shelters killing 75% of the cats entering the system. For more info on the event visit: www.kittybungalow.org