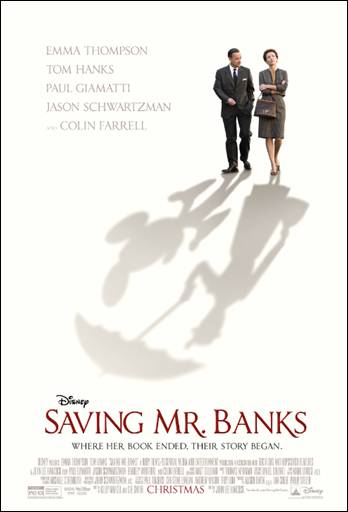 Here's the latest poster for Disney's upcoming "Saving Mr. Banks." 
Directed by John Lee Hancock, produced by Alison Owen, Ian Collie and Philip Steuer, and written by Kelly Marcel and Sue Smith, the film stars Emma Thompson, Tom Hanks, Paul Giamatti, and Jason Schwartzman.
Inspired by true events, "Saving Mr. Banks" is the extraordinary, untold story of how Disney's classic "Mary Poppins" made it to the screen—and the testy relationship that the legendary Walt Disney had with author P.L. Travers that almost derailed it.
"Saving Mr. Banks" heads to theaters on December 20, 2013.