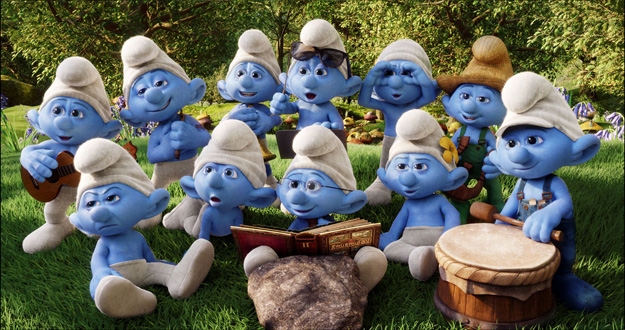 Everyone's favorite blue munchkins are back (no I'm not talking about the Blue Man Group—don't be weird) with Sony Pictures Animation's "The Smurfs 2." Using the same lovable formula as the original, Papa (Jonathan Winters), Clumsy (Anton Yelchin), Grouchy (George Lopez), and Vanity (John Oliver) use a whole lot of Smurf-essence to captivate every viewer's imagination— no matter how young or old. Raja Gosnell's second Smurf outing manages to be even bluer than the first, and in this case, being blue is the highest form of compliment.
Shifting protagonists from the first installment, "The Smurfs 2" is all about Smurfette (Katy Perry) and her quest to find a sense of belonging. Unlike the rest of her Smurf counterparts, Smurfette was created by the evil wizard Gargamel (Hank Azaria) and originally intended to infiltrate and eradicate the entire Smurf Village. Papa Smurf, being totally awesome as usual, was able to use Smurf magic to transform Gargamel's Naughty into the beautiful blue Smurfette. Even though she may look like a Smurf, however, she has yet to fully feel like one.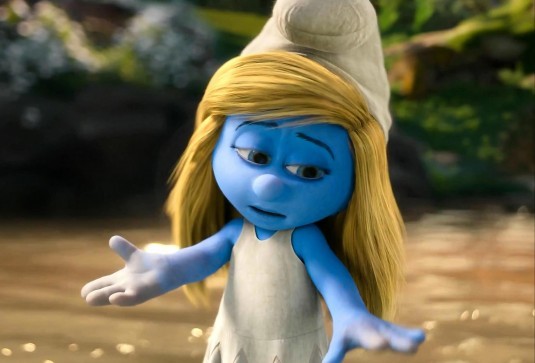 After another Naughty named Vexy (Christina Ricci) captures Smurfette and brings her to Paris, where Gargamel has since become a world-renowned magician, the only female in the Smurf universe might have finally found the family she was always intended to be a part of. But that's not going to stop Papa Smurf from trying to get her back!
By setting "The Smurfs 2" in Paris instead of returning to New York City, J. David Stem and the whopping four other screenwriters credited for the film give the sequel an authentic Peyo comic strip feel. The Belgian artist's original comic was first published in French and the word Smurf actually comes from the French word "Schtroumpf."
Beyond the subtle nods to hardcore Smurf fans, the Paris setting provides plenty of visual eye candy for both children and adults to ogle over. From sweeping crane shots of Papa Smurf and friends as they zoom past the River Seine to Gargamel's assent of the Eiffel Tower, "The Smurfs 2's" international locale is definitely captured to it's fullest.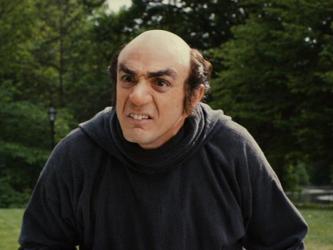 Hank Azaria as the evil, balding Gargamel is equally as breathtaking. While the animated Smurfs effectively bring the movie's cuteness level up, and Patrick (Neil Patrick Harris) and Victor's (Brendan Gleeson) human side story is good for a few laughs, Azaria is by far the most dynamic character in the Smurf Universe. Whether he is bickering with his overly emotional cat sidekick Azrael or managing to get himself blown up by a box full of fireworks, the four-time Emmy winner is perfect in the role of Gargamel and very reminiscent of the late Marty Feldman as Igor in "Young Frankenstein."
"The Smurfs 2″ is a perfect feel good kids movie any parent can comfortably bring their children to see. There is plenty of slapstick comedy, banal humor, and cuteness to mesmerize any tike, but there are also plenty of jokes intended for the parents in the crowd.
I look forward to seeing where Gosnell takes the third movie, because lets be honest, "The Smurfs" is bound to become a trilogy.
By David Morris
http://www.smurfhappens.com/site/