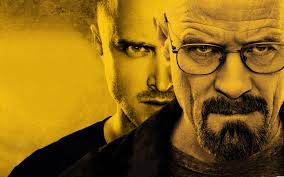 AMC's heralded and Emmy Award-winning show "Breaking Bad", whose final episodes begin on August 11 at 9pm will take center stage at The Lincoln Center in New York City. The weeklong celebration begins on Friday, July 26 with "Long Cook: A Breaking Bad Marathon," a free five-day marathon screening of all previous seasons (July 26-30) at the Elinor Bunin Munroe Film Center Amphitheater. 
On Thursday, August 1 and Friday, August 2,  The Lincoln Center and AMC will present "The Perfect Batch: Breaking Bad Cast Favorites," for which series Creator and Executive Producer Vince Gilligan, will join stars Bryan Cranston, Anna Gunn, Betsy Brandt, RJ Mitte and Bob Odenkirk to present their favorite episodes and participate in Q&A sessions at the Walter Reade Theater.
Additional participants will be announced at a later date in July, as well as a complete schedule and ticket information. The conversation portion of the evening will be live streamed through Filmlinc.com. Afterwards, fans may find the panel video in its entirety on amc.com. 
Stay tuned toFilmlinc.com for updates.