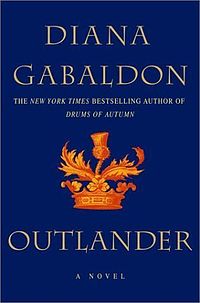 Starz will partner with Sony Pictures Television to greenlight "Outlander," an original series adapted from Diana Gabaldon's international bestselling books. The network has ordered 16 episodes of the series which will begin filming in Scotland this fall. It is slated to premiere in 2014.
The series adaptation for "Outlander" will be written by Ronald D. Moore ("Star Trek: Deep Space Nine," "Star Trek: The Next Generation"). Moore is best known for his work on "Battlestar Galactica," which won him a Peabody Award in 2006. 
"We are thrilled to be bringing 'Outlander' to Starz next year," said Chris Albrecht, CEO of Starz. "Diana has created an incredibly compelling heroine, thrust into a very complex world, not to mention, time. The books weave a fascinating tapestry of history, spirituality, love and honor, not to mention plenty of time travel, sex and warfare. With Diana's stories guiding us and Ron's mastery, we hope to bring Claire and Jamie to life for the millions of fans the world over."
The "Outlander" series spans the genres of romance, science fiction, history, and adventure in one grandiose tale. It follows the story of Claire Randall, a married combat nurse from 1945 who is mysteriously swept back in time to 1743, where she is immediately thrown into an unknown world where her life is threatened. When she is forced to marry Jamie Fraser, a chivalrous and romantic young Scottish warrior, a passionate affair is ignited that tears Claire's heart between two vastly different men in two irreconcilable lives.