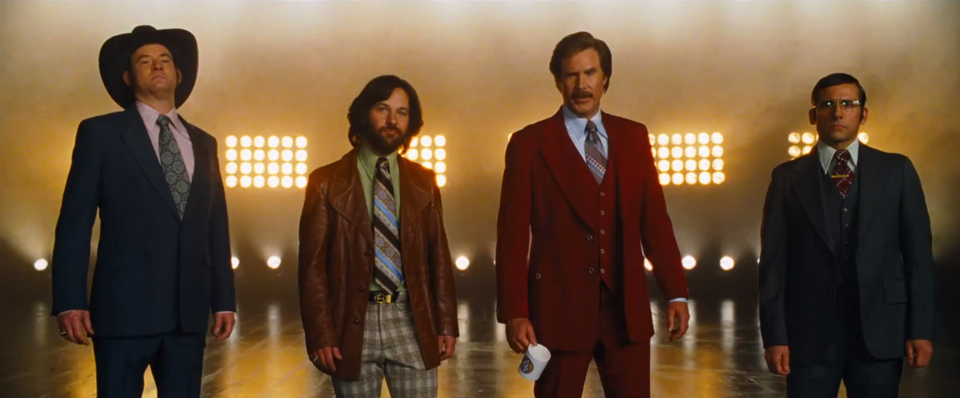 On November 14, 2013, the Newseum, in partnership with Paramount Pictures, will open "Anchorman: The Exhibit," featuring props, costumes and footage from the 2004 hit comedy "Anchorman: The Legend of Ron Burgundy," prior to the release of its highly anticipated sequel "Anchorman 2: The Legend Continues" from Paramount Pictures on December 20.
The original film, written by Will Ferrell & Adam McKay, directed by McKay, and starring Ferrell, Christina Applegate, Paul Rudd, Steve Carell and David Koechner, takes a comic look at a 1970s-era television newsroom and the legendary local anchorman who ruled it until a female reporter arrived to challenge the all-male news team. "Anchorman 2: The Legend Continues" reunites Ferrell and McKay with the original cast.
Included in "Anchorman: The Exhibit" will be costumes worn by the Channel 4 Evening News team and a number of original props from the movie, including Ron Burgundy's jazz flute and the whip used by rival anchorman Arturo Mendez during the film's memorable fight scene between rival news teams. The exhibit also includes a re-creation of the KVWN-TV anchor desk and news set where visitors can pose for photo ops.