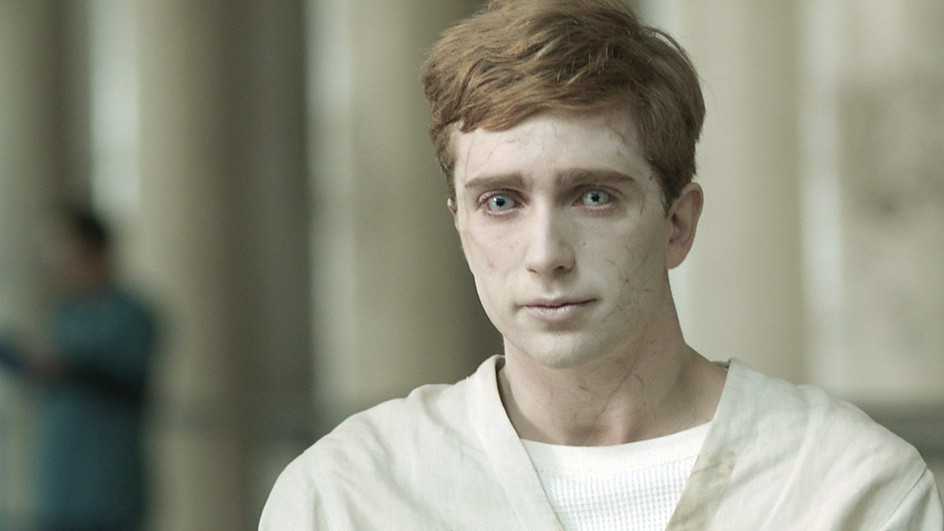 Do Zombies have feelings? Find out tonight, as BBC America airs part one of its special three-night premiere event of 'In The Flesh' at 10:00pm ET/PT.
'In The Flesh' explores a post-zombie-uprising – from the zombie's perspective. The series follows 18-year-old Kieren Walker (Luke Newberry, Anna Karenina, Quartet), a PDS (Partially Deceased Syndrome) sufferer who, now treated with the medication Neurolax, is deemed ready to return to his parents' home in the small village of Roarton. Since the passing of the PDS Protection act, the government has set an agenda of acceptance and tolerance, one that is at odds with the communities abandoned at the time of The Rising, and the bloody battle between zombies and humans that ensued. A cauldron of brutal anti-zombie sentiment boils in Roarton, the home of the 'rotter' hating Human Volunteer Force (HVF). Can Kieren's neighbors forgive him for what he did in his untreated state? More importantly can Kieren forgive himself?
In The Flesh takes a fresh approach to the zombie genre, using it to tell a story that tackles real family and domestic issues. It's about feeling 'other,' exploring how chaos is born and the destructive effects it can have on both the individual and the community.