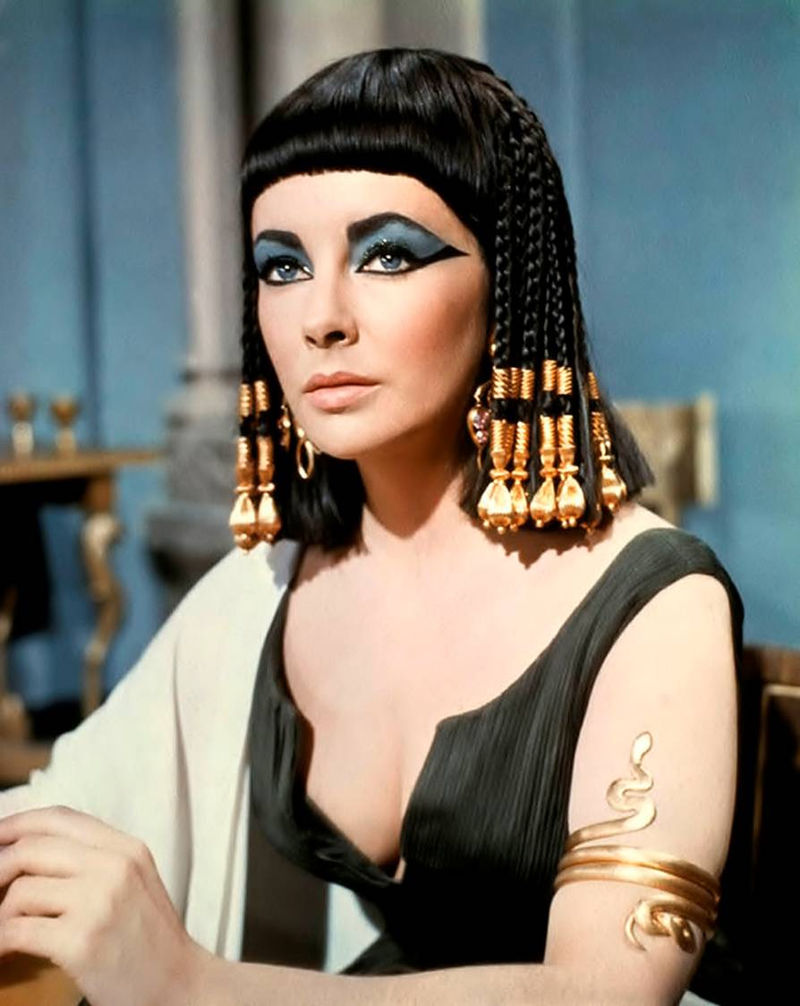 Twentieth Century Fox Home Entertainment, in partnership with Bulgari is planning a global celebration fit for a queen to commemorate CLEOPATRA's 50th anniversary and pay tribute to the enduring legacy of its stars, Elizabeth Taylor and Richard Burton. Directed by Academy Award® winner Joseph L. Mankiewicz, the historical epic shot on 70mm film took home four Academy Awards and was the highest grossing film of 1963 earning more than $57 million in its initial release. CLEOPATRA infamously cost an unprecedented $42 million to make (equivalent to over $300 million today) and was racked with scandal as the onscreen love affair between Cleopatra (Taylor) and Mark Antony (Burton) spilled over into real life during the three-year production in Rome. Burton celebrated his great love for Ms. Taylor with exquisite gifts from Bulgari.
The studio has meticulously restored the 243-minute original theatrical version of CLEOPATRA to commemorate its 50th anniversary. The new digitally restored transfer will receive a world premiere as an official selection of Cannes Classics at the 2013 Cannes Film Festival on May 21 in the Sixtieth Anniversary Theater.
Bulgari will also unveil an exclusive jewelry piece inspired by Ms. Taylor and the film that will be auctioned off in 2013 with proceeds benefitting The Elizabeth Taylor AIDS Foundation (ETAF). Additionally, Twentieth Century Fox Home Entertainment has made a donation to ETAF in support of her courageous life's work in raising awareness and providing care for those affected by HIV/AIDS around the world. Fans can help continue Elizabeth Taylor's legacy and join the fight against HIV/AIDS by making their own personal contribution at www.ETAF.org.