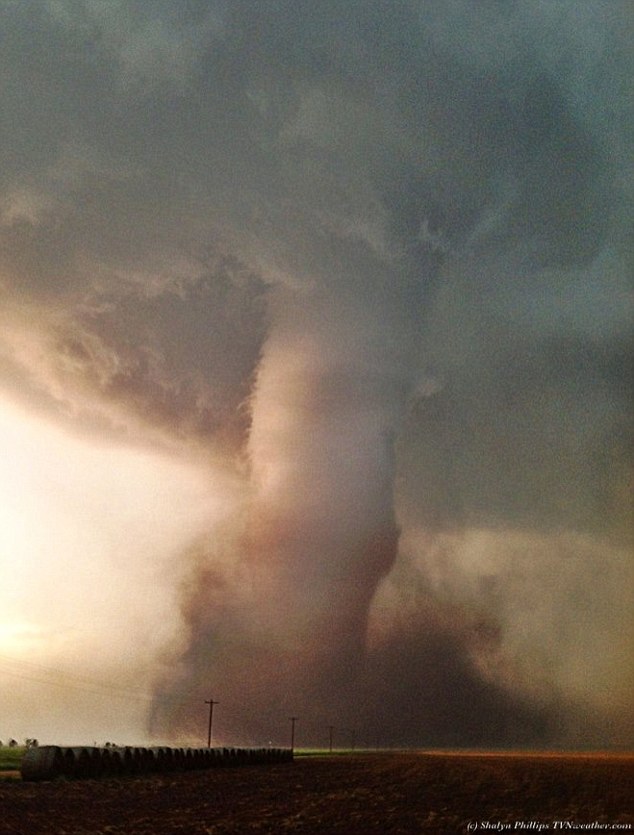 At least four tornadoes touched down in Oklahoma, Kansas and Iowa on Sunday.
Severe storms struck the Plains and Midwest, spawning tornadoes that damaged buildings, ripped off roofs and tossed big trucks across highways. At least one person has died and several people have been seriously injured.
"You can see where there's absolutely nothing, then there are places where you have mobile home frames on top of each other, debris piled up," Pottawatomie County Sheriff Mike Booth said after surviving damage in the Steelman Estates Mobile Home Park. "It looks like there's been heavy equipment in there on a demolition tour. It's pretty bad. It's pretty much wiped out," he said.