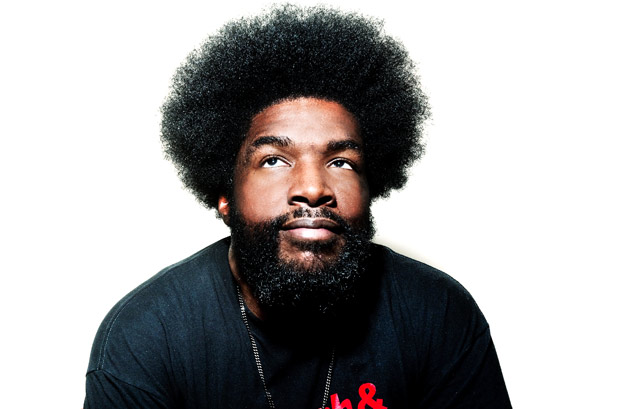 Ahmir "Questlove" Thompson is proud to announce the opening date of Hybird, his new restaurant venture with renowned restaurateur Stephen Starr (Morimoto, Buddakan). The gourmet fast food eatery, which gets its name from a play on the word "hybrid," will feature ?uestlove's signature fried chicken, "Love's Drumsticks." The chicken, challenged to a duel on Late Night with Jimmy Fallon late last year by Momofuku's David Chang, will be the main menu item at Hybird. The menu is as diverse as the artist himself. Guests can pick up everything from Mornay's Truffled Egg Dumplings  to Tom Yum Cupcakes to a Watermelon-Jalapeño "Love Slush," for those hot summer days, served by Hybird staff who will be wearing custom designed shirts by New York based graphic artist, Filip Pagowskicreator of the Comme Des Garcons PLAY logo. 
?uestlove began his culinary excursion with "?uest Loves Food," off-premise catering for exclusive entertainment and food events, featuring Creole and Korean inspired soul food with a focus on locally sourced ingredients and "on-a-stick" decadence. Located in the Chelsea Market (75 Ninth Avenue in New York City) with a post- modern food truck-like facade, designed by Award-Winning South African architect, Lindy Roy, Hybird will open Saturday, May 18th at 10am.Hours of operation will be Monday-Saturday 10am-9pm and Sunday 10am-8pm.
For more information, please visit: http://www.starr-restaurant.com.